Nimnayaka Hudakalawa :
Reflections of life's journey in a valley
How would you feel, if you had to go through an unexpected experience that you never had before, and that changes your whole life forever? How would you react if you were a busy person living in the fast lane, have to face life's challenges, emotions and human bonds and realise that life is full of surprises and that you have to expect the unexpected?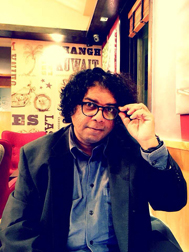 Perhaps, we may have to face a similar situation, we can never tell. Life is a fantasy, a drama and we are all actors on the stage of life. As William Shakespeare's character Macbeth says, "Life is nothing but a story told by a fool". Blending his vivid imagination along with real life, Boodee Keerthisena's latest film, Nimnayaka Hudakalawa, to be released shortly, tells us of life's struggles against reality and fantasy, human bonds and responsibilities.
Boodee has won many awards at film festivals for his films. His most notable films are Mille Soya and Sihina Deshayen which won awards representing many categories. His work is influenced by John Cassavete's and contains elements of Cinema- Verite style.
Nimnayaka Hudakalawa is produced by Buddhi Keerthisena, while the main roles are played by Sangeetha Weerarathne and Saumya Liyanage. Lakshman Mendis, Sachini Ayendra, Suranga Ranawaka and Kingsley Rathnayaka play other roles. The screenplay is co written by Boodee Keerthisena and Chinthana Dharmadasa.
Lakshman Joseph De Saram has directed the music. Having produced a number of popular television series, commercials and documentaries, Boodee is currently overlooking as a visual effects of his films.
In an interview with Montage he expressed his views on his life and film production. Excerpts:
Q: What made you get interested in film-making?
A: I grew up with cinema. My grandfather had a cinema hall called Violet. My father was also into the film Industry and I lived with films and imaginations. I was interested in UFOs, and my head was filled with vivid imagination.
It was something between magical reality and reality. When I had close encounters with such a community, I wanted to make a Sci-Fi movie on UFOs and wanted to make movies based on fantasy.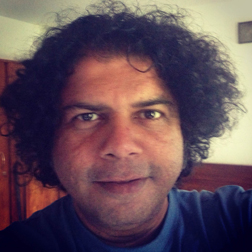 Q: You were well-known as an artist, painter and a dress designer. How did you find that experience?
Comics
A: I started with comics. Most of the comics I saw were in Swedish and other languages. And being a student at Maris Stella College, Negombo every morning I went to the staff room library and read X- Men comics. Besides that, I also read a lot of Sci-fi and fantasy books and that inspired me a lot.
I think a film-maker is sometimes an anthropologist. Sometimes he is a composer or an artist, so you can be a fashion designer also. It could be a movie, it could be writing and it could be anything. I may not be a Jack of all trades, but I would say I am an artist more than just a film-maker.
Q: Your film, Nimnayaka Hudakalawa is going to be released this year. Can you tell us something about it?
A: Saumya who plays Vishwa, Sangeetha who plays Tharaka and Suranga who plays the role of a singer and Samanalee who plays Maya, are all stuck in a moment where time has stopped.
Q: What made you to do this film?
A: When I could not do any films I was just waiting. Then came this young film-maker, Chinthana Dharmadasa. He told me that he had a group of young film-makers who would help me. Then I told him what the concept of the film should be. We ended up writing it within one and a half months. It was the first full digital film that Sri Lanka has produced.
Q: When will it be released?
A: It is difficult to say in the present situation. I hope to release it very soon, when everything is settled, because the world screenings have gone digital, but in Sri Lanka only foreign film screenings are digital and celluloid is almost dead.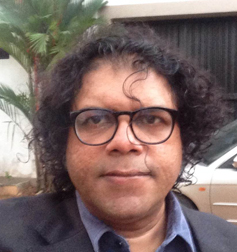 Q: Nimnayaka Hudakalawa was done in 2008. What made it get delayed to be released?
A: It was a very difficult film to edit. While I was editing it Matha came my way and I was waiting to do a war movie and finally I underestimated the working time of Matha to edit. I continued with Matha for well over two years. Then finishing that, getting back to Nimnaya was difficult.
Q: What are your recollections of the film Sihina Deshayen?
A: It was an unforgettable experience. A lot of people were saying that there is too much sexuality and eroticism in the film. But I was merely doing a human reflection and the nature of the human mind.
Q: How was your experience studying at the School of Visual Arts in Manhattan?
Wonderful
A: That was probably the most wonderful experience of my life. Some of my colleagues are Oscar nominees or film directors who make some of the biggest Hollywood movies today. Some are photographers who are well known around the world. And I met most of my heroes there. Looking back at the reflections I can say that it was a wonderful experience.
Q: Do you see any difference between the local and international film industry?
A: There is a huge difference. I think the pond is larger there and so big and small fish can swim without a problem, but over here, everyone is a big fish and it is hard to find space to swim.
We have enough stories that they don't have there. So we can explore on many unique stories as film material than they have over there I suppose.
Q: Such as crime and corruption?
A: Anything. Crime and politics, you name it. There are so many stories.
Q: Sihina Deshayen won 31 awards for the best director and the best film. Do you think it is based on a fantasy theme?
A: My films are always realistic and fantastic. It is like something in between reality and fantasy, but there is something always you can create. In a realistic story you can have fantastic elements as well.
Q: Mille Soya was one of your most notable films. What did you try to convey through this film?
A: I think every one has a Mille Soya in their lives at one point. To explore things, be adventurous, be loving and to be loved, to dream and fall in love and to discover.
Mille Soya has all these elements, so a lot of people could be related to it. Mille Soya exists in the minds of the young people.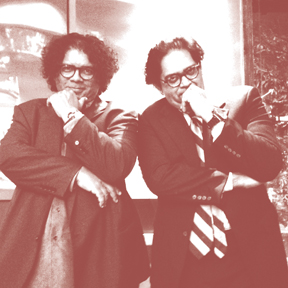 It could exist in any country. That is why I said everyone has a Mille Soya in their hearts.
Q: Is it true that Mille Soya was actually a low budget film?
A: Yes and only other film I can compare in that genre is Machang.
Q: How do you see the development of the Sinhala cinema from the 1940s' after its' first film, Kadawunu Poronduwa?
A: It is a very complicated question to answer, because the story of the Sinhala cinema is one big journey which has to be searched in depth. So it is difficult to explain.
Q: What was the reason behind filming Matha? How was the response from the audience, since it was based on the Ealam war as it was ending? did you take it as a risk?
Risk
A: I think any film is a risk for a film-maker. So was Matha. I think Sri Lankans are used to watch war movies. Such a great film everyone knows is No Man's Land. Matha was similar to Saving Private Ryan. The film had different responses. The women were sensitive about having a child destroyed.
Some of my friends from the other part of the world read the reviews and asked, "Are they angry with you? More than the film they are criticising you". I told them, "It has come to a point even if they see a symbol they take it politically. That is not correct."
Q: Do you think your films are based on controversial themes?
A: My movies are completely different.
Q: Are there any inspirational film icons you follow?
Inspired
A: I am inspired by many directors such as Wasantha Obeysekara, Dr. Lester James Peries and many Hollywood and non-Hollywood directors.
Q: With Matha you took the Sri Lankan Visual Effects (VFX) to a different level. How did that happen?
A: We have visual effects which we have in computers as well as Special Effects (SFX). Nobody in Sri Lanka has done that in a battle movie.
In that way I had to get some of the experts who worked for Steven Spielberg and Kevin Costner, because we did not even have an idea of how to do it.
I was getting a lot of feed back from the people who were doing the VFX of the films such as The Day Earth Stood Still, Death Race, Wanted, Incredible Hulk, Indiana Jones, Iron Man and the Da Vinci Code. So I could bring the Sri Lankan VFX level to a high standard.
Q: Adventures of Ricky Deen was entirely shot on i phone 5. How did you manage to do that?
A: If people stop giving me money, I have nothing else but to find other ways to do a film. It is a challenge to do something like this. It is a tough challenge, but I have to do my own films since there is no funding.