Dreams of Apsara
It had always been a dream for Johannes Madawela to launch his own dancing troupe. In today's context in the cultural scene there are many dancing groups vying with one another to grab the spotlight. And professionally most of the up and coming groups have to a certain extent excelled.
Now that moment for excellence has come for Johannes Madawela and J Dancers. The troupe will be launched in a fascinating show titled 'Dreams of Apsara' at the Russian Cultural Centre on February 11 at 4 p.m.
Question: In our conversation earlier you mentioned that you have been dancing for about 10 years. Does it mean that you had formal study under recognised teachers.
Answer: Yes, I did. My teacher in the later stages was Chandana Wickremasinghe. But prior to that, I started very early in my life. At preschool I studied under my teachers Nilmini Dharmasena, Ajith, Mala and Mercy.
When I was at Kingswood College, I learnt the intracies of Kandyan dancing from Shantha Tennakoon and Upuli Samayawardana and was selected as the up and coming Kandyan dancer in 1997 and a Presidential award winner at the Kandy Perahera.
Not only was I a member of the Kingswood College dancing and drama teams, I was also involved in athletics and belonged to the Kingswood team.
Q: At what point in your school career did you study under Chandana Wickremasinghe?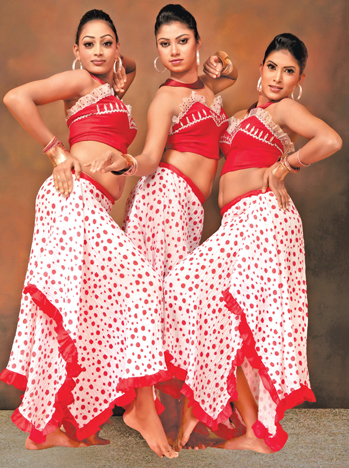 A: It was only after I sat for my Advanced Level examination where I offered English Literature, French Language and Greek and Roman Civilisation that I joined Chandana Wickremasinghe's Dance Academy as a full time dancer.
I trained myself to be a professional dancer and it was hard work. In fact you had be committed if you want to go places. I was committed because not only did I get the opportunity to perform on our stages but also on international stages in Asia, South East Asia, Middle East and European countries too. I was the main peacock dancer in my guru's ballet Mayura Sandeshaya - the peacock messenger.
The tours were interesting. They were mind opening experiences and I learnt a lot in the presentation of dances on stage. In fact the costumes and head dresses' for 'Dreams of Apsara' are all my creations and for the future presentations I have a bank of ideas to create more eye-catching costumes.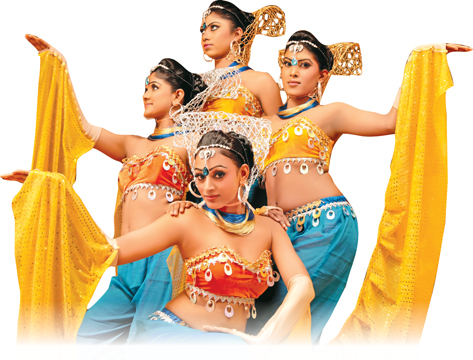 Q: What was the reason for launching J Dancers now instead of earlier, since you had gained experience working with Chandana Wickramasinghe?
A: I worked for 10 years with Chandara Wickramasinghe as a full-time dancer and I left for Singapore for higher studies in Management Diploma (UK). The pull of the dance vibes made me perform for the High Commission for Sri Lanka and the many Singaporean cultural events with my Singaporean team members. I worked part time with an Entertainment company in Singapore.
Q: J Dancers comprise many dancers no doubt and with the blessings of your mother Ruby Madawela and family and ofcourse Chandana Wickramasinghe, your creation Dreams of Apsara will see you on the launch pad of a new career, what is the theme of this show?
A: I don't have a specific theme or story line. It's more like excerpts of dancing in two acts. The first act will see the J Dancers displaying their prowess and creativity to fusion and modern music. The fusion music is a mix of Indian and Thai. I was influenced in the music when I toured with Chandana and also when I was in Singapore, I learnt a lot about their culture.
My dancers are Nimesh, Tohaj, Anuradha, Rajitha, Suresh, Ravindra and my sister Ruth. The second act of my show is entitled Entertainment and I don't wish to give out details. I'd like if dance and music lovers are with me to see for themselves what I have to offer.