Japanese grant for estate workers
The Government of Japan has provided a US$ 77,714 (approximately Rs. 10 million) grant for the project to improve water, sanitation and hygiene in the Nuwara Eliya district under its Grant Assistance for Grassroots Human Security Project scheme (GGP).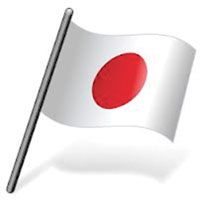 The project will be launched by ADRA Sri Lanka in Nuwara Eliya district.
The project aims at improving living standards and health status of underprivileged tea estate workers in four communities in the estates of Nuwara Eliya district, targeting women and small children, through the provision of safe drinking water (with gravity-fed water systems) and awareness raising training in hygiene and sanitation. Japan provides assistance to this project under the 'Mitigating of Vulnerability' of the Country Assistance Policy for Sri Lanka.
The Government of Japan is committed to reduce vulnerability of underprivileged and marginalised people, improve their accessibility to services, education and employment which in turn will result in empowerment of those vulnerable groups becoming active contributors to the development initiatives of Sri Lanka.
ADRA Sri Lanka countery director, Jayandra Seneviratne said, "The Alton Estate community, estate management, local authorities, engineers, the Japanese Embassy in Sri Lanka and ADRA Sri Lanka are associated in the project. The cooperation has promoted local ownership and local government recognition of the proposed project."
"The project will also run participatory health and sanitation training in the communities parallel to the construction. ADRA Sri Lanka thanks the people of Japan for the grant," he said.
The grant contract was signed between Ambassador of Japan, Nobuhito Hobo and Country Director, ADRA Sri Lanka, Jayandra Seneviratne at the Ambassador's Residence in Colombo.