Fonterra wins HRM award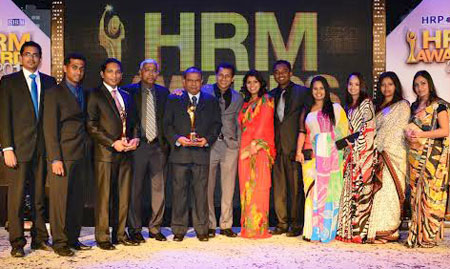 Fonterra Brands Sri Lanka was recently ranked as a 'Super 10' organisation in HRM practices for its commitment to its people at the biennial Human Resources Management Awards.
The dairy company received a Gold Award for Human Resources Management and a Special Award for Performance Management Systems.
Associate Director of People and Culture, Dinusha Jayamanne said that the awards highlighted effective strategic planning processes and ownership of world-class people practices, ranking it as one of a group of ten companies paving the way in HRM.
"Winning the Gold Award is an honour for us. Strong people processes are part of a healthy and connected organisation. This recognition belongs to the entire team at Fonterra for being great practitioners and leaders of these processes," she said.
"The Special Award for Performance Management Systems is a testament to the robust link between Fonterra's strategy and systems. Our people take account of 'what' they do in terms of meeting their objectives and 'how' every action is aligned with our company's values," Ms Jayamanne said.
"This framework enables our people to understand how they can contribute to the success of the overall business," she said. This is the second consecutive occasion that Fonterra has received top honours at the HRM Awards, having won a Gold Award and a Special Award for Capability Building in 2012.