Sri Lanka Insurance bags Silver award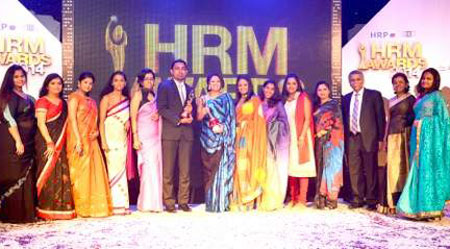 Sri Lanka Insurance (SLI) won a silver award for best HR System and processes at the 'HRM Awards 2014' organised by the Association of Human Resource Professionals (HRP) with the Society of Human Resource Management (SHRM).
The process involved an onsight audit to ensure precise and up-to-date HR systems and processes are in practice. The process of selection also included a comprehensive study of the organisation HR systems ensuring that they are in line with the organisations business objectives and adds value to its progress.
Sri Lanka Insurance has always been focused on internal processes that are aligned with global standards to bring in dynamism to the available expertise. In this process priority is given to the organisation's HR systems and initiatives on people development.
Sri Lanka Insurance Managing Director Bangsa Jayah said that he is indeed pleased by this prestigious award and said that the company engages in continuous process improvement using modern HR tools.