Biz
Briefs
NDB adjudged 'Best Bank'

The Global Finance magazine of USA has picked National Development Bank PLC as the 'Best Bank in Sri Lanka', under the Emerging Market Banks' awards in Asia Pacific 2015.
Chief Executive Officer, NDB, Rajendra Theagarajah said, "We are delighted and honoured to be picked the 'Best Bank in Sri Lanka'. Given the prestige and worldwide acceptance commanded by the Global Finance Magazine, this is an honour of the highest form. The 'Best bank in Sri Lanka' award places NDB among the company of top performing banks in the region.
This is the twenty-second year that the magazine has selected top banking performers in emerging markets.
---
Etisalat introduces VIP numbers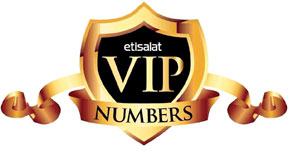 Etisalat Lanka has introduced VIP numbers to aid corporate clients, entrepreneurs and executives alike to set themselves apart amidst the chaotic business environment.
An Etisalat VIP number can be activated with a newly purchased post-pay voice package.
The effortless retrieval of contact numbers brought by Etisalat's VIP offer is attributed to the unique number formats such as '072 0123123' and '072 5544911' which can be chosen to fit the preferences of the customer from over a range of 100,000 distinct numbers.
---
CCC seminar on investments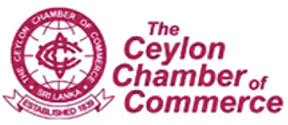 The Ceylon Chamber of Commerce (CCC) will hold a seminar on 'Policies in Place: Bring in the Investments' which will discuss the government's drive to attract Foreign Direct Investments to the country at the Chamber auditorium at 3 pm on Friday.
Top government officials in charge of the subject will discuss how the current political situation, governance, transparency and rule of law will help drive investments.
---
NCCSL seminar on labour regulations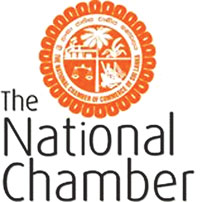 The National Chamber of Commerce of Sri Lanka (NCCSL) will hold a half-day seminar on 'Labour Laws and Employment' in Sinhala on Thursday from 9 am to 1.30 pm at the National Chamber auditorium, D.R. Wijewardene Mawatha, Colombo 10.
The seminar will cover the topics of employment in terms of the Shop and Office Employees' Act (hours of work, overtime, holidays, annual holidays, maternity leave and benefits, payment of remuneration and deductions, letter of appointment, disciplinary action and disciplinary procedure in the private sector, contract of employment and the law relating to termination of employment).
---
Douglas and Sons fetes top dealers
---
Ceylinco Life produces record 41 MDRT qualifiers