News around the world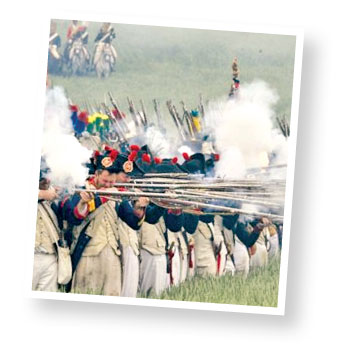 Battle of Waterloo recreated
Two hundred years after the Battle of Waterloo 6,000 volunteers have recreated the historic fight. The volunteers dressed as soldiers re-enacted the battle for a huge audience.
Three-hundred horses and 100 cannons were used. To make sure it was safe, no real bullets were used and it was choreographed by experts. Two-hundred years ago on June 18, 1815, two men faced each other in a muddy field in Waterloo, Belgium.











---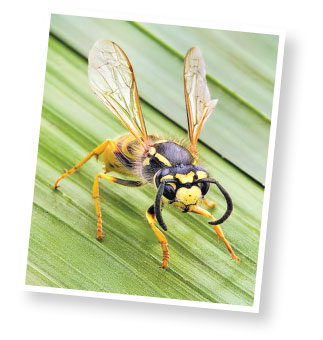 Wasp Numbers Cut
The Department of Conservation (DoC) has drastically cut wasp numbers through a bait targeted specifically at the species. After nearly a month's trial of the bait, wasp nests have been brought under control, with numbers falling 95 percent. The protein-based bait contains an insecticide called fipronil and was used around five South Island sites.
DoC scientist, Eric Edwards saw more honeydew on trees in areas where wasps were killed showing that birds and insects thrive due to the reduction in wasp numbers.











---
Rules for Disneyland Employees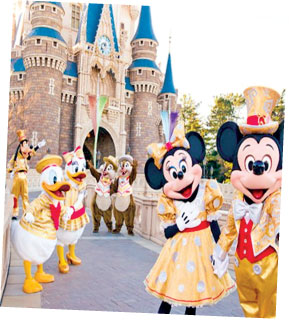 Disneyland is a wonderful place, full of magic and fun. Imagine working there, getting to be a part of Disney magic everyday! It may be the most amazing place on earth, but all jobs have rules...and these are kind of strange!
RULE 1: Disneyland employees are not allowed to point at anything. If asked for directions, employees must gesture with two fingers or their entire hand, never one finger.
RULE 2: Disneyland employees are not allowed to say that they do not know the answer to a question, if they are not sure they must find someone who does or call their manager.
RULE 3: To be considered for a specific position, employees must be of a certain height to fit the costume.
RULE 4: Employees are called 'Cast Members', not employees.
RULE 5: Employees are not allowed to discuss their job on social media. Breaking this rule may lead to the employee being fired.
RULE 6: Employees use code words amongst themselves to discuss a situation without involving visitors. For example, when a child throws up, employees refer to it as a CODE V.
-Internet