Ketchimala Mosque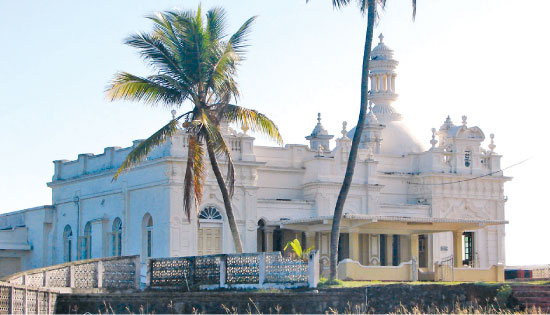 The Ketchimala Mosque is on the southwest coast in Beruwala. The sound of the sea blends with the sounds of prayer when devotees flock to the mosque.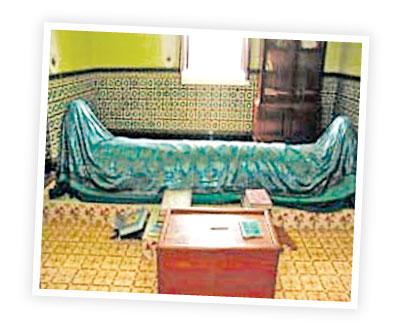 The mosque is believed to have been constructed over a thousand years ago. In fact, it is believed that the first Muslims to come from Arabia settled down in Beruwela and that they built the Ketchimala Mosque in 1024 AD.
The mosque is of ancient Arabic architecture. It stands tall and white upon a rock surrounded by coconut palms. The mosque is completely white except for the green doorways.
There are myths and legends with tales about the origin of the mosque. One of them is the civilisation that was created around this mosque.
In the 12th century, a vessel came ashore on the South West of Sri Lanka at Ketchimala in Beruwala with seven members of the royal family of Hadramouth, Yemen.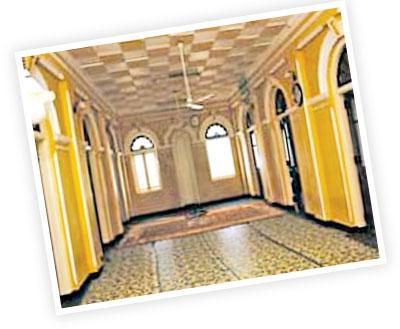 They were Sultan Ashraff Waliullah, his five brothers and a sister. One day, the chief priest of the Beruwala Mosque, Shaikh Abdul Cader bin Shaikh Yoosuf was clearing the bushes around the grave of Ash-Shaikh Ashraff Waliullah.
Then suddenly a thorn pricked his foot causing him severe pain. As he rested for a while, he fell asleep. While asleep, Shaikh Ashraff Waliullah, in a dream, asked the chief priest to allocate the piece of land to him and put up a building there. Shaikh Abdul Cader put up a cadjan building to cover the grave and set apart a small area for the mosque.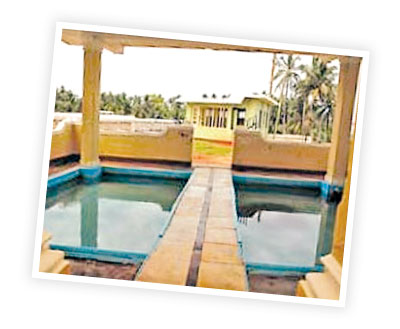 This news spread to the villagers. Ever since then the people of the area began to respect the area much more than earlier.
Muslims, as well as non Muslims visit the shrine frequently from all over the island. People had their wishes granted and their appeals fulfilled by visiting the shrine.
They prayed for the Shaikh and recited the Holy Quran.
The devotees named this area 'Ketchimala' and that is how this mosque got its name.
- Compiled by Husna Inayathullah