Another shot against polio
Injectable IPV introduced as a means to ensure poliomyelitis stays away from Sri Lanka:
Last week the Epidemiology Unit introduced the new injectable Inactivated Polio Vaccine (IPV) for 4-month-old infants, as part of its national Expanded Immunization Programme (EPI) to completely eradicate poliomyelitis (polio) from Sri Lanka. Sri Lanka had been free of polio since 1993 and the South East Asian region since March last year. However, given the contagious nature of the polio virus, which invades the nervous system through the mouth, often with food or drinking water and causes paralysis and even death, the injectable IPV is being introduced as a part of the global effort to completely wipe out poliomyelitis by 2018. Here, Chief Medical Officer, Mt Lavinia, Dehiwala and Ratmalana Municipal areas, Dr Indika Ellawala, discusses the virus and the vaccine
Excerpts...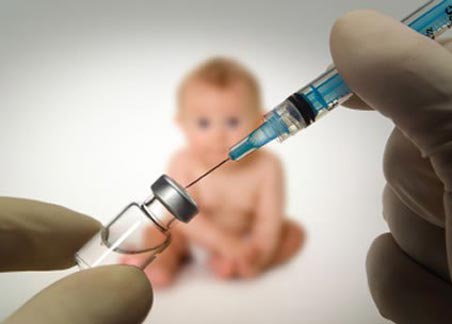 Q: Polio is a disease we rarely hear of today. So many are unaware as to how it is caused or spread. Just how infectious is it?
A: It is a highly infectious neurological disease manifesting with acute flaccid paralysis by the polio virus.
Q: Are there sub-types? If so for how long do they survive?
A: The Polio virus has 3 sub types P1 P2 and P3. It does not survive long in the environment outside the human body and is rapidly inactivated by heat, formaldehyde, chlorine and ultra violet light.
Q: So how is it transmitted?
A: Through the faeco-oral route. It enters the blood stream from the GI tract and attacks the motor neurons causing paralysis. The virus is shed in the faeces. In poor sanitary conditions with poor hygiene environments, it can infect other persons if transmitted by dirty hands or contaminated food and water.
Q: Are all those living in such environments at risk?
A: Those with strong intestinal immunity and nutritious diets can resist transmission.
Q: Who are those most at risk?
A: People of all ages, but mostly it targets those under five years.
Q: Sri Lanka has achieved zero level eradication of Polio, even ahead of the Global Programme. What were the main strategies used to this end in the recent past?
Benefits of IPV
*IPV has been used in over 60 countries worldwide, over decades
*IPV is a very safe vaccine, whether used alone or in combination vaccines
*No serious side effects have been reported, only minor side effects
*Minor local reactions may occur following IPV, as can sometimes happen with other vaccines. But a child will recover
*IPV is a very safe vaccine.
A: The main strategies of Polio Eradication include: strong routine immunisation programme, high uniform coverage with OPV, supplementary immunization activities such as immunizing children below 15 years of age among returnees from South India, and mop up campaigns i.e. intensive immunization campaigns in the last remaining foci of transmission. We also conduct surveillance to detect possible new cases of polio.
Q: Tell us more about the vaccines uses and their benefits.
A: At present we use two vaccines, OPV (Oral Polio Vaccine) and IPV. OPV is the preferred vaccine used in the Polio Eradication Initiative.
Q: Why?
A: Because OPV offers effective protection against polio. It is administered by drops and has been found highly successful in reducing transmission in developing countries. It is also inexpensive, easy to administer, provides humoral and mucosal /gut immunity and protects close contacts who are unvaccinated.
Q: It has been reported under the Global Polio Eradication Plan to have a polio-free world, told that the World Health Organisation had recommended the use of OPV should be eventually stopped worldwide. Your comments.
A: OPV will be withdrawn in two phases beginning with type 2 OPV. WHO's Strategic Advisory Group of Experts recommended that all countries introduce at least one dose of IPV into their routine immunization schedule by the end of this year (2015), before type 2 OPV is withdrawn, to reduce risks of an outbreak after its withdrawal, to help stop outbreaks quickly and to boost immunity against polio types 1 and 3 to protect the people against it and hasten eradication.
Q: In other words, the introduction of IPV sets the stage for withdrawing the OPV entirely?
A: When use of OPV is eventually stopped, IPV will continue to provide full protection. IPV administered after a few doses of OPV not only enhances protection against the paralytic disease, but also boosts intestinal immunity, even more than an additional dose of OPV would provide. In short, combining the two will offer advantages of both vaccines, namely, strong intestinal immunity, anti body protection against the two serotypes in OPV, types 1and 3.
This combination gives both the child and the community the best protection.
Q: What about Inactivated Polio Vaccine (IPV) which is used in most developed countries?
A: This vaccine is administered by injection and is also highly effective though more expensive than OPV, and requires trained health workers. Like OPV it provides good humoral immunity.
It is also one of the safest vaccines, whether used alone or in combination with other vaccines, with minimum side effects. It has been in over 60 countries worldwide over decades.
However IPV has high heat sensitivity. Hence it has greater susceptibility to heat than many existing heat sensitive vaccines. Proper temperature monitoring and stock management is required to avoid wasting IPV vials with VVM reaching the discard point
Q: At what age should IPV be administered?
A: You can give IPV at or after age 14 weeks, usually with OPV2 and Penta 2 when the child is 4 months of age.
• Give one dose of IPV, together with OPV
• Both vaccines together provide the strongest polio immunity
• IPV may be given with other injectable vaccines
• IPV should be given at 14 weeks or at the first contact after 14 weeks
Q: On which part of the infant's body will the injection be administered?
A: On the thighs.
Q: Are the health staff at most hospitals trained for this?
A: All government hospitals were sent circulars giving details on how they should give the injections and the hygienic practices to be followed including proper waste disposal, by the Director General Health Services, ahead of the programme. So everyone is trained for this task. Most leading hospitals have also been given ice line refrigerators, especially designed to store the vaccines.
Q: Has the Health Ministry made the public aware about IPV and its benefits?
A: All hospitals were sent illustrated leaflets giving details of the new vaccine and its benefits and assuring parents it is very safe with no side effects. These leaflets have been distributed free to all mothers attending ante natal and Maternal and Child Health clinics as well as Well Mother clinics island-wide.
Health workers play important roles in parent and caregiver accepting vaccinations for their children.
Q: How?
A: Some parents and caregivers may not understand why their child needs an additional vaccine for polio. Hence they may be concerned about receiving multiple injections on the same visit.
By listening patiently, understanding, encouraging and communicating effectively with caregivers, health workers can ensure that children receive vaccines and return for future vaccinations. The Health Ministry has given them careful instructions on how they should do this.
Q: Are these sessions interactive. Do they give caregivers and parent a chance to express their fears and concerns?
A: Yes, All these programmes which communicate the message to the public allow the caregivers to talk encourage them to ask questions. Give them full attention. Listen to their concerns and respond to them politely. Correct any misconceptions they may have. And to keep your body language positive.
In addition they have been told that if they did not know the answers to certain questions, they should not dismiss the question, but promise to give the correct information at a future date.
Q: Your message to parents?
A: Combining IPV and OPV provides stronger protection against polio.
The dose of IPV will help protect your children against polio disease even more – and will give your child the benefits of both vaccines. IPV strengthens immunity in the blood, while OPV strengthens immunity in the gut.
Using both vaccines together provides the best form of protection from polio – it protects your child and helps protect our community. Parents should know that giving a child several vaccinations during the same visit allows your child to be immunized as soon as possible.
They are protected against multiple diseases during the most vulnerable early months of life. In addition, giving multiple vaccinations at one time means fewer vaccination visits for parents and caregivers. .
In many countries, children receive more than one vaccine injection in one visit. Early vaccinations mean early protection for the child.
Q: What about their concerns about any pain caused to the child with an injection vaccine?
A: Our answer is, "It is better for the child to experience one, brief moment of discomfort than pain on two separate days."