MOVIES
July Movies at the American Center
July 14: Patton (1970)
A critically acclaimed film that won a total of eight 1970 Academy Awards (Including Best Picture), Patton is a riveting portrait of one of the 20th century's greatest military geniuses. One of its Oscars went to George Patton, the only Allied general truly feared by the Nazis. Charismatic and flamboyant, Patton designed his own uniforms, sported ivory handled six-shooters, and believed he was a warrior in past lives. But he was rebellious as well as brilliant, and as Patton shows with insight and poignancy, his own volatile personality was one enemy he could never defeat.
---
July 21: Rocky (2004)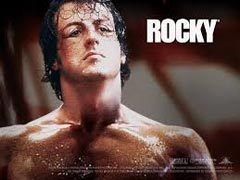 It's the film that inspired a nation! Audiences and critics alike cheered this American success story of an "everyman" triumphing over all odds. Featuring a dynamic musical score, a thrilling fight sequence and four Oscar- nominated performances, this rousing crowd-pleaser will send spirits soaring. Rocky Balboa (Sylvester Stallone) is a Philadelphia club fighter who seems to be going nowhere. But when a stroke of fate puts him in the ring with a world heavyweight champion, Rocky knows that it's his one shot at the big time - a once-in-a-lifetime opportunity to go the distance and come out a winner!
---
July 28: The Great Gatsby (1974)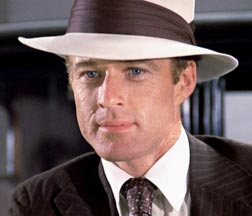 The '20s never roared louder than in this sumptuously romantic retelling of F. Scott Fitzgerald's Jazz Age classic. Robert Redford stars as Jay Gatsby, who had once loved beautiful, spoiled Daisy Buchanan (Mia Farrow), then lost her to a rich boy. But now Gatsby is mysteriously wealthy...and ready to risk everything to woo Daisy back.
All movies commence at 6.00 p.m. Seating is limited and is first-come, first-served. Please contact the American Center at [email protected] or at (11) 249-8100 with any questions.