Kids News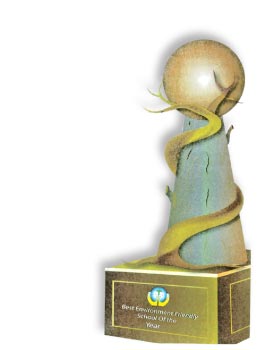 Be the Best Environment Friendly School of the Year 2016
Green Forest Association calls for applications from schools for the 'Best Environment Friendly School of the Year 2016' Competition. The program is organised with an objective of building an environmental friendly school system in Sri Lanka.
Cash prizes and awards will be distributed for all-island and district level achievements. The closing date for applications is July 31.
For guidelines and to obtain application forms contact Harindra Yasas Serasingha, Executive Director, Green Forest Association, 17/1, Gnanawimala Mawatha, Athurugiriya. Tel. 0772012900 or email - [email protected] Go to Web: www.gfasl.org for more details.
---
The 28th Asia Pacific Children's Conference

The 28th Asia Pacific Children's Conference was held in Fukoka in Japan on July 10. Children from 40 countries in the Asia Pacific region participated. It was held on the theme 'Peace and Harmony'. The conference is held annually in Fukoka since 1989 with the objective of developing friendship and cooperation among countries in the Asia Pacific region.
Six female and male students who had excelled in the Grade Five Scholarship Examination in 2015 were presented with air tickets by the Minister of Education, Akila Viraj Kariyawasam. It was an opportunity for the participants to gather experience, build mutual friendships with children of other countries and participate in various programs from different cultures, school observation tours and activity camps.
As the co-ambassador, Sandaru Mansika Herath who had participated in 2010 as junior ambassador and R.A.C.P. Ranawaka of GAM/ Hiripitiya Primary School were in charge of the team.
---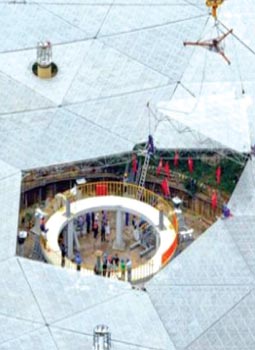 China makes world's largest radio telescope
China has fitted the final piece on what will be the world's largest radio telescope. The 500m-wide Aperture Spherical Telescope, or FAST, is the size of 30 football fields.
The $250 million (NZD) satellite project will be used to explore space. Advancing China's space program remains a key priority for Beijing.
FAST will replace the Arecibo Observatory in Puerto Rico, which is around 300m wide, as the world's largest telescope. Scientists are now due to start trials of the telescope, which took about five years to build. It isn't due to fully begin operations until September.
---
Travel diary of Isaac Augustine Rumpf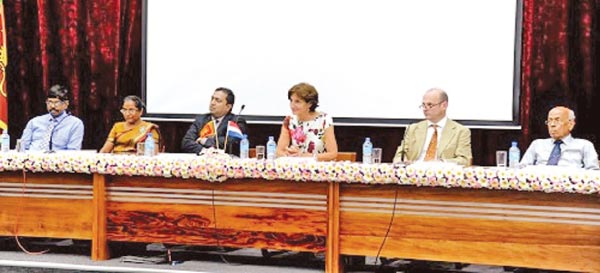 The National Document Preservation Board with the support of the Government of Netherlands has taken steps to print the travel diary titled "TRAVEL DIARY OF ISAAC AUGUSTINE RUMPF" written by Issac Augustine Rumpf, the Dutch Governor who ruled the maritime provinces of Sri Lanka from 1716 AD to 1723 AD. It is based on his travel experiences in the country.
This book contains a lot of information on Sri Lankan history, administrative conditions, culture and the lifestyle of the people who lived before the 18th century, the Dutch period of colonial rule.