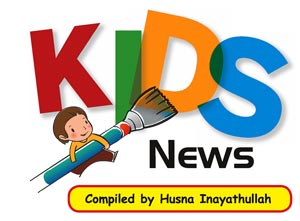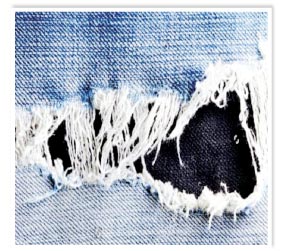 Fabric that repairs itself
One day in the future the clothes we wear might be able to mend themselves. Scientists have created a special fabric that meshes together when water and a bit of pressure are applied.
It is inspired by chemicals found in a squid's tentacles which allow the creature to heal themselves quickly. By using those chemicals in the fabric it is possible to make a material that stitches itself back together when needed.
The scientists at Pennsylvania State University and the US Naval Research Laboratory in Washington say this tech could be used to make protective suits to help keep people like soldiers or farmers safe from dangerous materials.
---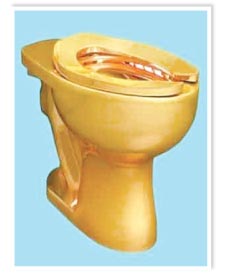 Gold toilet open to public
Members of the public are being invited to use a solid gold toilet at New York City's Guggenheim Museum. Italian artiste and sculptor Maurizio Cattelan created the fully functional 18-carat gold lavatory, which he has been titled America.
The interactive exhibit has been installed in one of the Guggenheim's public bathrooms. Maurizio Cattelan hinted his creation was inspired by economic inequality. The lavatory replaced one of the Guggenheim's porcelain toilets in a one-person, unisex restroom.Visitors who pay museum admission will be able to use it as they wish.
---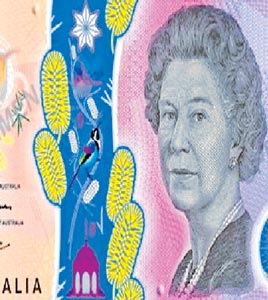 Bank notes to help blind people
Australia has just released a new $5 bank note. There is a tiny new feature designed to help people who are blind or visually impaired. The A$5 note has two raised dots on both of its long sides, allowing those who cannot see to identify its value.
It's the country's first note to feature the raised dots, and is being hailed as a major breakthrough. "For the first time in the history of Australian currency it will be possible for someone who is blind or vision-impaired to just pick up a note and know instantly what it is," says Bruce Maguire from the non-profit Vision Australia organisation.
There is around 360,000 Australians who are blind or visually impaired.
The new design follows a petition started in 2012 by teenager Connor McLeod, who is blind from birth, and his mother. It gathered more than 57,000 signatures and is being credited with persuading the Reserve Bank of Australia to make the change. From next year, the Bank of England will include raised dots on new £10 and £20 notes.
Source: (Kiwi kids News)