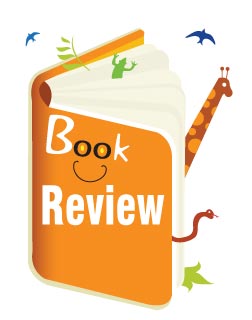 Dear Junior readers,
The Junior Observer launches 'Junior Readers' Club' to which we invite all you Junior Readers to join up! The Junior Readers' Club will hold activities and competitions to encourage you to read and read and read more, for fun and to learn. Do join in!
One activity will be to introduce books for you to read. We will introduce a book from Vijitha Yapa Bookshop and tell you about it in our 'Book Review'. You are also invited to write in and tell us about a book you have read and liked. Write up to 150 words and email your entries to [email protected] or post them to Lake House, 35, D.R. Wijewardane Mawatha, Colombo 10.
NOTE: Vijitha Yapa Bookshop will give away prizes for a write-up on a book available in their bookshops. The best book review will receive a book as first prize, and the second will be a gift voucher from Vijitha Yapa Bookshop. Contact the Junior Observer on 2429239 or 2429234 to collect your gifts.
---
Mischievous Harry
Reviewed by Ryhanna Salie
Horrible Harry Moves up to Third Grade by Suzy Kline is about a naughty boy in third grade who creates mischief in his class. He plays pranks on his new class teacher Miss Mackle and his classmates, and gets into trouble. Sidney, Mary, Song Lee, Dexter, and Ida are witness to Harry's mischief. Harry is notorious and one day he surprises everyone by bringing a spider to class. The novel has allusions to Charlotte's Web by E.B. White because that is how Harry got interested in spiders. Most of his classmates are highly taken up by the unusual pet and learn more about it. Yet the spider fails to impress Sidney who does not get along with Harry.
However, Harry becomes worried when Sidney disappears during a class trip. Harry regrets a prank he once played on Sidney. However, Sidney's disappearance brings the boys closer and they become friends. The class trip to the copper mine proves to be interesting as this helps two boys to develop a friendship.
The novel takes the reader on a journey to a third grade classroom and the adventures of schoolchildren. It tells us a humourous tale of their misadventures.
---
[First Prize]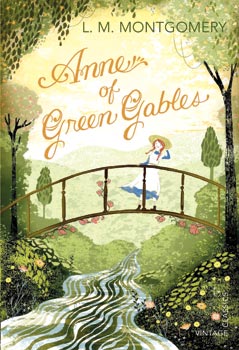 The girl with an imagination
Anne of Green Gables is a great creation by Lucy Maud Montgomery. This novel revolves around its main character Anne Shirley, an orphaned girl who is eleven years old. This story is about Anne's new life with the Cuthberts who adopt her. Anne enjoys herself living at Green Gables while hating her red hair. She is described as talkative, friendly, pleasing and an extraordinarily imaginative girl. Because of her imagination Anne gets into trouble like dyeing her hair green thinking that it was black. Gilbert Blythe is her special classmate who teases her, but at last they become companions. After the death of Matthew Cuthbert she leaves her campus and looks after Marilla, and starts teaching in her new school. This novel is filled with adventure, tragedy, irony and laughter. Everyone should read this book and enjoy the reality of life. This is my favourite book which addicted me to read more.
---
[Second Prize]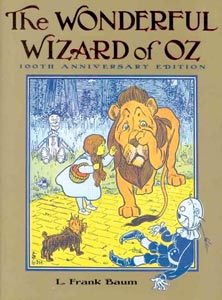 Dorothy's Adventure
The Wonderful Wizard of Oz is one of the most interesting books that I have read. The author is L. Frank Baum. It is a story about a little girl named Dorothy, a scarecrow, a tin man, and a lion. One day when Dorothy is in her home in Kansas, a whirlwind comes and takes her away to the beautiful land of Oz. On the instructions of a good witch, Dorothy wears a pair of shoes which has magical powers. The good witch tells Dorothy that if she wants to go home she has to first meet the Wizard of Oz. Dorothy meets the scarecrow, tin man and the lion on her way to meet the wizard on the Yellow Brick Road. The wizard says that he will help Dorothy and her friends only if they help him. After they help the wizard, they go back and ask for their wishes. The Wizard grants their wishes. The Scarecrow gets brains, tin man gets a heart and the lion gets courage. And Dorothy is resettled with her aunt and uncle in their home in Kansas.