New Tax Chief pledges to achieve targets
'Human face to replace demon':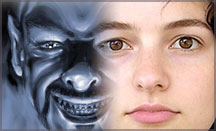 Tax administration in the country has gone through the darkest period during the past few years with many controversies centred around the VAT scam and unachieved revenue targets, said Chairman, International Fiscal Association, Sri Lanka, N.R. Gajendran.
He said there was no proper investigation on the VAT fraud which ran into billions of rupees and an effective administration to achieve the revenue targets.
"The upsurge in the tax payers, the huge burden on the private sector and people and the complexity of the tax structure are issues that need to be addressed", Gajendran said.
The new Commissioner General of the Inland Revenue Department, S. Angammana who will be the keynote speaker at this year's seminar on 'Tax laws arising from the 2008 Budget' will focus on having a proper awareness of taxes and its importance to the country.
Gajendran said there is much expectation on the new Tax Chief who has assured to create a tax-payer friendly environment by replacing the demon face of the administration with a human face.
Angammana who assumed duties last week after Inland Revenue Department Trade Unions rejected the extension of services of the former Commissioner General said that he will put the house in order and ensure that the department will achieve revenue targets for the year.
The Commissioner Inland Revenue Department Premaratne Banda, Deputy Commissioner Dammika Gunatileka, Partner Ernst and Young Lakmali Nanayakkara and Attorney-at-Law KPMG, Suresh Perera will address the seminar.
The seminar organised by the International Fiscal Association, an organisation in the Netherlands with a membership comprising professionals and academics who undertake scientific and technical research on taxation will be held on Tuesday at the Trans Asia Hotel.