Musaeus College: Genesis of a New Musical Era...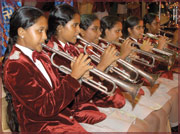 The Senior Brass Band of Musaeus College was inaugurated in 1987 with Mrs. Marie Armstrong as the Instructor. There were only three trumpets, two clarinets and a few melodicas at that time. Today after 19 years of glory and experience Musaeus College boasts of a fully equipped well trained brass band. The band participates in all School and National functions.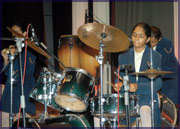 In 2004, the Senior Brass Band organised "Dolce Ed Vivace 2004", the first ever band festival at the Eliphistone Theatre.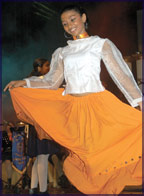 The Senior Brass Band has come a long way since their very small start with determination, courage, strict discipline and teamwork.
The present Instructors are Mrs. M. Armstrong and Mr. R. Navarathna and the Teacher In-charge is Mrs. J. Gannoruwa Basnayake.