People speak on LTTE barbarism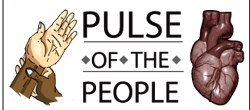 Peace-loving people expressed their views to the Sunday Observer this week on the barbaric acts of the LTTE where 22 bus passengers were killed by explosions. A number of others were wounded in the two explosions that occurred in Nittambuwa and Seenigama last week.
A thirty-five-year-old public sector employee Nishantha Edmund condemned the two barbaric attacks by the LTTE on bus passengers in Nittambuwa and Hikkaduwa which killed 22 persons including children.
He said the LTTE's objective in provoking ordinary people after these two blasts were not successful due to the behaviour of ordinary people who lived peacefully with the Tamils in those areas.
A mother of three children, Lalitha Fernando of Moratuwa said the LTTE has now focused its attention on outstation areas after failing in the city of Colombo and asked the authorities to strengthen security even in the outstations.
"Allow security personnel to check passengers and their belongings in buses, so that no traffic jams will occur," she said.
A 39-year-old businessman G. Muniratna of Pugoda said more attacks on innocent civilians can be expected from the LTTE in the future and therefore not only baggage, but people too must be subjected to body checks.
A resident of Bingiriya, Kamani Pushpalatha asked why the security personnel do not subject bus or train passengers to body checks, as suicide bombers never take bombs inside their belongings.
A Sri Lankan in Jordan, Susantha Senaratne, of Kaduwela who arrived in the country last week, said that many security personnel who guard the road blocks release vehicles only checking the underneath of the vehicle by placing a mirror.
"It is a pity that they never check the bags and other belongings which could easily be used to conceal bombs," he said.
A Banker, Gemunu Wadugodapiyiya of Udugampola, Kandy, employed in Maradana said people from villages who come to Colombo very often must be more vigilant about bombs and urged them to be courteous towards security personnel when checking was done.
"During one of my recent visits to Colombo I saw a middle-aged lady arguing with a Police Constable at Bambalapitiya about checking her daughter's hand bag," he said. He said when the mother scolded the PC for checking the young lady's hand bag, luckily some women spoke in his favour, he added.
Mohamad Ajimala of Kolonnawa urged the police in Colombo to check all vehicles entering the car parks since time bombs can be fixed to such vehicles.
A 21-year-old University student Shanthadas Sivalingam, resident of Ampara said the acts of the LTTE cannot be stopped until its headquarters in Kilinochchi was destroyed.
A retired public servant, U.Polgolla of Kiribathgoda said all passenger buses must be checked for bombs. But it's a difficult task for the armed forces, he said.
"Therefore I think the authority to check bags and other belongings of passengers must be given to bus crews", he said.
Mrs. Ranjani Gunasekara, an employee of a Pradeshiya Sabha said the two bus bombs which exploded last week at Nittambuwa and Hikkaduwa would have been assembled in those same areas.
"Therefore I think the security officials should conduct sudden search operations on homes, she said.
She also said many peace-loving Tamils living in Colombo and other places were being forced by the LTTE to help the Tigers.
And if they do not agree members of their families are abducted, she explained.
A private sector employee Channa Wijesinghe said more bomb explosions could occur unless the Government strengthened the security in buses and trains. "Therefore, I request the security personnel to check the belongings of train passengers waiting at the stations and bus passengers at bus stands in order to minimise the damage.
A staff officer in a Government Institution at Hanwella Gamalath Arachchi said the LTTE supporters were mostly living in the city of Colombo and therefore people waiting for buses at bus stands in Wellawatte, Bambalapitiya, Kollutiya, Borella and Maradana must be checked thoroughly.
A retired Army officer who worked in Karainagar for six years said the LTTE is now silent but, this silence will not last for long.
"Therefore our forces should not stop their operations" he said.