Even now UNICEF and Red Cross serve in North and East without hindrance - Ven Elle Gunawansa Thera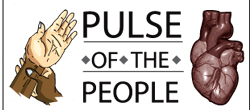 People comment on the statement made by UN Under Secretary General of Humanitarian Affairs Sir John Holmes on Sri Lanka recently and counter remarks by the Prime Minister Ratnasiri Wickramanayake and Minister Jeyaraj Fernandopulle.
Ven. Elle Gunawansa Thera highly condemned the statement made by the UN Humanitarian Chief that our country was not a safe place to carry on humanitarian activities.
"At a time we need international support to curb terrorism and to provide urgent relief measures to a large number of affected people in the North and the East, the UN Humanitarian Chief should not have made such negative statements,".
The Ven. Thera said: "In the early period, foreigners invaded our economy, the culture and the land, but due the massive demonstrations and campaigns, launched by our forefathers we overcame most problems." The Ven. Thera said that politicians or any other persons in the country must not panic over the recent statement made by the UN Humanitarian Chief.
Asked his view on the comments made by two Ministers on the UN Chief's statement, the Ven. Thera said that such comments cannot be considered as serious.
Highways Minister Jeyaraj Fernandopulle said that the UN Humanitarian Chief has no right to make such an adverse remark on our country; aid workers in our country have been doing an invaluable service to our motherland especially in the North and the East during the past several decades, without hindrance.
"Actually he must know even at the present moment, a large number of aid workers from the UNICEF and the Red Cross are serving without any hindrance in the North and the East", he said.
This UN representative must not make such remarks on another friendly nation at this crucial juncture considering the war situation in the North and the East. UNP Parliamentarian Tissa Attanayake quoting the comments made by Minister Fernandopulle and Prime Minister Ratnasiri Wickramanayake on the UN Humanitarian representative, rejected them as being made in an irresponsible manner.
The UNP General Secretary also said that as the main Opposition the UNP too rejects such statements, but said that it was a personal view of a UN representative and not the whole UN body.
An unnamed former diplomat of Digana Matale recalled a past incident and said how a former President called all Parliamentarians in the country and severely reprimanded them and asked them not to utter a single word against a foreign diplomat or any other representative coming for an official matter here. "Therefore President Mahinda Rajapaksa must advise both the Prime Minister and Minister Fernandopulle against making such statements".
Private Sector Executive Anil Perera asked all concerned, including our local politicians to refrain from making such remarks on international representatives visiting Sri Lanka on official matters. Public sector employee Mrs. R. Sriyakantha too condemned the statement made by Holmes that our country was not safe to carry out humanitarian activities.
"This type of remark will adversely affect our country in our endeavour in seeking a quick solution to the Northern problem; therefore I request the officials of the UN office here to advise their men to behave in a positive manner in the future".
Undergraduate in Colombo University Hemantha Wijeyawardana of Ratnapura said: "I heard John Holmes had later made another statement in this regard to the effect that he had never made such remarks on the situation of our country".
"However, it was sad to watch the Prime Minister's comment on a television channel on Holmes' comment as he used very low grade words against him".
Kamal Weeramuni of Hanwella said : "I am grateful to Foreign Minister Rohitha Bogollagama for telling that Holmes was not a `terrorist' and that statement made by Minister Fernandopulle does not reflect the Government's stand".