We Dreamed a Dream...
....bags a PATA Grand Award in the Education and Training category:
Jetwing proudly announces their victory of a PATA Grand Award in the Education and Training category. The Grand Awards are given to the four "Best-of-show" entries in the Pacific Asia Travel Association (PATA) Gold Awards.
This year a total of 336 entries were vying for the 24 Gold Awards in varying categories. Apart from these, four "Best-of-show" Grand Awards were awarded in the categories of Marketing, Heritage, Environment and Education & Training, for which, Jetwing won. Other Grand Award winners included India, Macau and Six Senses Spa's Thailand.
The entry in the winning category was for the Jetwing Youth Development Project; 'We Dreamed a Dream',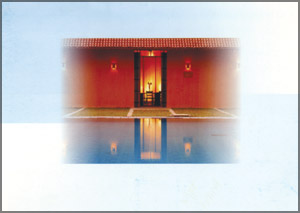 which was conceptualised and implemented at their newest property Jetwing Vil Uyana, located in Sigiriya. Planned to bridge the skills gap and equip local young people for employment, the project provided hospitality and English language training free to school leavers from disadvantaged farming families in the Sigiriya area.
The aims of the 'We Dreamed a Dream....' project was to solve the human resources shortage in Jetwing's properties, especially Jetwing Vil Uyana, Sigiriya pass on some of the benefits of tourism to the local community and provide gainful employment to young people.
The project was launched in January 2006 and offered to 120 unemployed youth of the Rotawewa and Kimbissa areas lessons in the English language. One month since commencement of their six month training the students were selected to different areas of the hotel operation by a simple but yet an effective 'Personality Profile Test'.
Craft training commenced in Front Office, House Keeping, Food & Beverage and Kitchen Operations.
The objective of making these students gainfully employable was a tremendous success when 50% of the students graduated and organised their own passing out ceremony, which was held in June 2006. Thereafter, they were absorbed into the staff carder of Jetwing Vil Uyana.
"This project has been a tremendous success. Most of these children when joined, not knowing how to write even their name, are now able to carry on a simple, decent conversation with the discerning clientele" said, Kumar Senaratne, Head of Human Resources of Jetwing. He also went on to explain that the training and personality development had not stopped in June, but ongoing.
Success of this project will be a model for Jetwing to emulate in all their hotels and at new investments.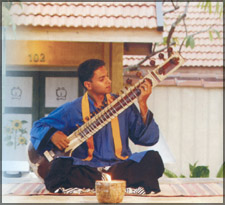 Jetwing Vil Uyana, a path breaking, ambitious project of Jetwing Hotels is located 5km within view of the renowned Sigiriya Rock Fortress. This property with 25 dwellings was opened in October 2006 and has already started to make its mark in the industry and is fast becoming a favourite among its guests.
Inspired by the Royal Society for the Protection of Birds and the Wildfowl and Wetland Trust in UK, Jetwing Vil Uyana is the creation of a truly 'Life Style Hotel'. The introduction of a wetland on abandoned agricultural lands within the Dry Zone, provides the unique backdrop for this fantastic property. The design of the buildings is inspired from local and rural traditions.
A private nature reserve provides a haven for wildlife and a setting of peace and tranquillity. The hotel is the first in the world to construct a wetland system with lakes and reed beds to form a private nature reserve.
Centred around water bodies are parklands and woodlands, designed for leisure; an extension of the ancient practice of planning gardens for pleasure. A challenge has been overcome, for the conversation of Dry Zone chena lands formed by slash & burn agriculture to a seasonal wetland (land that is inundated by water for part of the year). The colonization of the new habitats by local fauna and flora has been accelerated by the planting of reed beds and groves of trees.
A section of land was used to re-grow paddy using traditional methods of farming and harvesting, providing a new and exciting feature. Rooms have been placed within the paddy fields, thereby giving the guest a unique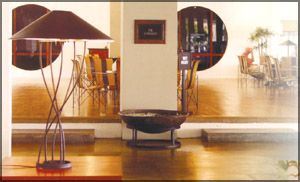 opportunity of participating in both the farming and harvesting if they wished; yet another first in Sri Lanka! The regeneration of the forested groves create a feeling of ultimate privacy and seclusion.
"Jetwing Hotels has always taken pride in setting new trends in Sri Lanka and offering their clientele luxury in the form of personalised service. Jetwing Vil Uyana is one such example.
Corporate Social Responsibility plays a pivotal role in every aspect of Jetwing. Our emphasis over the past years has been on people development and community involvement" said, Ruan Samarasinghe, Managing Director of Jetwing Hotels.
Commenting on Jetwing Hotels' victory, Peter de Jong, President and CEO of PATA said "It is one of only four "best of show" awards and a fitting accolade for both the campaign and the Jetwing Hotels' sustained efforts to create an excellent education and training programme."
Jetwing Vil Uyana is a project jointly developed by Hayleys and Jetwing.