Pollution levy Bill on hold due to TU pressure
The Environmental Conservation Levy Bill to mitigate global warming, protect wildlife, the fauna and flora and set up a solid waste management system in the country which was scheduled to be presented in Parliament shortly has been put on hold due to Trade Union pressure, Ministry sources said.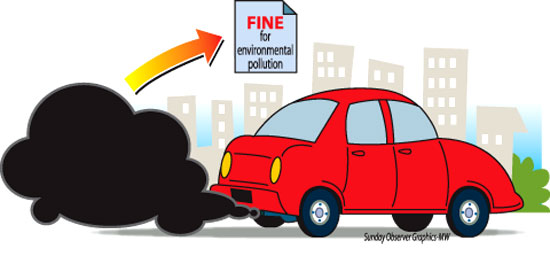 The new Bill proposes to set up a National Adaptation Fund in keeping with a proposal at the UN Global Climate Change Summit in Bali which called upon countries to adopt mechanisms to face the challenges of global warming.
Minister of Environment and Natural Resources, Champika Ranawaka said amidst increasing threats to climate change, an adaptation mechanism is vital to reduce the impact of global warming which causes the sea level to rise, conserve wildlife and preserve the natural resources in the country.
"The Ministry has launched the Pilisaru re-resource program in collaboration with the Provincial Councils to introduce a comprehensive solid waste management system. There will not be garbage dumping grounds but instead an effective sanitary system will be introduced throughout the country", the Minister said.
Rs. 600 million has been allocated for the program by the government while Rs. 400 million will be in grants from the Korean Government Fund.
The 'polluter pays' principle will be followed to penalise those who indulge in activities that are not environment friendly. A levy will be imposed on industries and products that are detrimental to the environment.
The Minister said the levy will be used to encourage environment friendly industries and promote the renewable energy sector.
The renewable energy sector needs to be developed if the country is to be saved from a major energy crisis and environmental disaster.
The degree of impact of climate change varies from country to country but the stark reality is that countries with a low economic status and emission levels are the most vulnerable to the effects of global warming.
Sri Lanka's current emission level which is around 600 kilograms is low compared to the global per capita carbon threshold of 2,200 kg. Sri Lanka can increase the per capita emissions by three times but such an approach would contribute to an imbalance in the system. The carbon footprint in the US, Canada and Australia is indebted to the tune of over US$ 600 million to Sri Lanka which has a low emission level.
Developing countries which are highly vulnerable to climate change are faced with the dual challenge of achieving economic growth and responding to climate change.
It is estimated that the carbon budget will be exhausted by 2032.