Rain halts Aussie - Lanka game
A game that was tagged as a 'grudge battle' between Sri Lanka and Australia in Group 'A' of the 2011 World Cup and which promised electrifying cricket and with a packed stadium waiting in anticipation for drama to unfold, rain played the part of spoil sport and cruelly halted the game.
With the rains refusing to cease and with the entire ground covered and with no time even for an overs reduced game nor even a chance for Duckworth and Lewis to don pads to bring about a decision, umpires Ian Gould and Tony Hill had no alternative, but to abandon the game. Australia and Sri Lanka thus share a point each.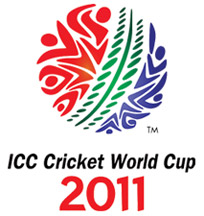 At the time of the stoppage Sri Lanka were 146 for 3 in 32.5 overs with Kumar Sangakkara on 73 and Thilan Samaraweera on 34. Aussie captain Ricky Ponting switched his bowlers cleverly and his field placings were tight with the Aussie bowlers responding bowling tight and to the field.
The Aussie fielding was exemplary with Steve Smith excellent. He took a blinding catch at point with the possibility of that catch being the catch this World Cup. It was stunning and had every one frozen.
Then when the Sangakkara-Jayawardena partnership was threatening, he ran in picked the ball and hit the top of the bails catching Jayawardena short of his ground. There was no necessity for that run and a valuable wicket was sacrificed. It was poor thinking.
From the Media Box it was a sad sight to watch the colourfully dressed and flag waving spectators who were lapping up every moment of play cheering wildly being silenced and getting soaked with heavy rain falling.
A packed stadium watched captains Kumar Sangakkara and Ricky Ponting walk out to toss and Sangakkara winning the toss was greeted with deafening cheers and it was a good toss to win.
When Dilshan snicked Shaun Tait's first ball past slip for four after Brett Lee's first over, Tait provoked Dilshan and both exchanged a few verbals. Next ball with Tait in his delivery stride, Dilshan moved away as if to get one back on the bowler.
It was apparent that Dilshan had lost his cool. He tried a big drive in the fourth ball and snicked to Cameron White in the slips. Aussies call that tactic mental disintegration and Dilshan fell for it. 6-1-4.
When the game progressed, it was apparent that the wicket lacked pace with not a blade of grass left on it. That was an indication that it wound help spinners towards the latter part of the game. Batting too was not easy as the ball was not coming on to the bat.
After Tharanga and Sangakkara had added 25 runs for the second wicket, Tharanga cut hard a ball from Lee and Steve Smith fielding at point jumped high to take a one handed blinder. What a catch that was. 31-2-6.
Mahela Jayawardena and Sangakkara began to repair the innings. Sangakkara played some well timed drives on the V that brought him runs. Jayawardena was his elegant self and obtained his runs with drives on the off and pushes to vacant places in the field.
It was inexplicable the manner in which they were running risky singles. They tried it once too often and when Sangakkara pushed a ball and took off, Jayawardena responded blindly and Smith came into the picture again when his throw clipped the bail with Jayawardena short of his ground. An innings that promised so much and a partnership that was blossoming were cruelly cut down. 75- 3-23. Jayawardena had 3 fours in his 25-ball knock.
Thilan Samaraweera who failed against Pakistan joined Sangakkara and playing the bowling on its merits, began to gather runs, although not at a brisk pace because the Aussie bowlers were not giving anything away.
Sangakkara was the more aggressive and was pushing the singles and twos and hitting the occasional boundary. Samaraweera was a bit shaky, but seemed to be settling down. He survived a couple of LBW decisions.
Sangakkara completed his fifty in 69 balls with 5 fours. After adding 71 runs without further loss and with the total on 146 for 3 in 32.5 overs, the heavens opened up at 5.06 p.m. and the umpires had no alternative with heavy rain falling and had to order the covers on. Sangakkara and Samaraweera were unbeaten on 73 and 34 respectively.
			SCORE BOARD
	
	SRI LANKA
W.U. Tharanga c Smith b Lee 		06
T.M. Dilshan c White b Tait 		04
K.C. Sangakkara not out 		73
D.P.M.D. Jayawardene run out (Smith) 	23
T.T. Samaraweera not out 		34
Extras (lb-1, w-5) 			06
Total (3 wkts; 32.5 overs) 	       146

To bat: L.P.C. Silva, A.D. Mathews, H.M.R.K.B. Herath,
	S.L. Malinga, M. Muralitharan, B.A.W. Mendis.
Fall of wickets: 1-6 (Dilshan), 2-31 (Tharanga)
		 3-75 (Jayawardene)
Bowling: B. Lee 5-0-27-1
 	 S.W. Tait 5-0-23-1
 	 S.R. Watson 7-0-29-0
 	 M.G. Johnson 4-0-15 -0 (2w)
 	 JJ Krejza 7.5 -0- 34 -0 (1w)
 	 SPD Smith 4-0-17-0

Australia: S.R. Watson, B.J. Haddin, R.T. Ponting
	   M.J. Clarke, D.J. Hussey, C.L. White
	   S.P.D. Smith, M.G. Johnson, J.J. Krejza
	   B. Lee, S.W. Tait