Maestro percussionist leaves a legacy:
Throbbing beats in the realm of music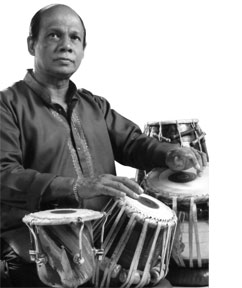 Peerless in repertoire, Darshanpathy Wijeratne Ranatunga's rich music legacy spread over many areas in the field of music although he was better known for his mastery in tabla. He also demonstrated his skills in rhythm composition, music composition. Maestro Ranatunga was a teacher and academic par excellence. His symphonies on the tabla on themes such as rain and metropolitan life testify to his deep understanding of music as well as his mastery in the application of music particularly in the realm of popular music.
It was in the applied music, he left his footprints. At the zenith of his career, maestro Wijeratne Ranatunga was a sine qua none for the Sri Lankan film music industry. In composing rhythms for songs in films, it was said that he used to ask for the lyrics Reading the lyrics he would compose rhythms for songs making the rhythm composition integral part of the lyric so that the rhythms would be organic and unique to the lyrics.
Though it is often underplayed, rhythm composition demands a deeper understanding of music and intricate beats which would ultimately play a vital role in making a successful song.
Tabla maestro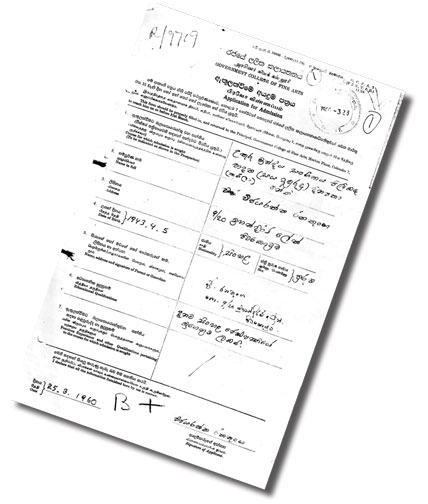 Although he played and experimented with percussionist instruments from both Hindustani and Sri Lankan folk music traditions, his forte was the tabla, for which he was the most accomplished artiste of his generation. One of the facts which vindicated his singular contribution in introducing and popularising Tabla is his students who perform in almost all concert of music.
Innovation was a part and parcel of his career in music. For instance, over the years, he devised hand-movements and Tabla beats to suit the Sri Lankan conditions. He widely experimented with indigenous percussion instruments such as drums of Sri Lanka and Udakkiya.
In his early days, Wijeratne Ranatunga, among his contemporaries, was known as Dolky Wijey (Dolky is an Indian percussion instrument) as he used to play the Dolky. Although his application to enter the Government College of Music or Heywood as it was known then was not entertained, Dr. Lionel Edirisinghe was informed of his talents and that he deserved a place in the college. His entry into the field of music was purely coincidental. At the test, Wijeratne Ranatunga played the Dolky. Most of his contemporaries at the time at Heywood later played prominent roles in the field of music. Among his contemporaries were Victor Ratnayake, Mervin Perera, Austin Munasinghe and Amitha Vedisinghe.
Academic career
He studied playing the tabla under the tutelage and counsel of Visharada D.R Peries and Sangeeth Nipun P.V Nandasiri and A. D Kodituwakku . He joined the Institute of Music Studies which was then affiliated to the University of Keleniya as a demonstrator. A significant aspect of his career at that stage was that he acquired a dual personality in both classical and applied tabla playing.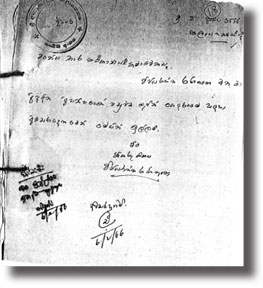 Wijeratne Ranatunga studied at Maharagama Central College. In 1976, he completed a one -year course at the Lalitha Kalayathanaya as a tablaist and vocalist. His first music teacher was Dr. Premasiri Khemadasa.
Khemadasa's influence was pervasive throughout his career particularly in the sphere of applied music in which he was the undisputed maestro.
One of the instances where Wijeratna Ranatunga's versatility in a classical performance demonstrated was when Prof. Deepali Nagha highly praised his talents in Hindustani classical music as he was called impromptu to replace a tablist on stage.
He demonstrated his knowledge of techniques in Hindustani classical music in a manner in which he altered his style of playing to suit the principal instrument in the performance such as Sitar and Flute or the singer. He employed diverse methods of playing such techniques as Sath Sangat and Jawab Sawal ( Question and respond between the instruments) to suit the performer.
He was also able to recognise the talents and the style of playing of main instruments whether it was a Flute or a performer and instruments such as Gathkari. However, uniqueness of his methods and techniques was that his ability to alter Hindustani techniques to suit the classical music environment of the country. However, the important fact is that he devised his methodologies based on Hindustani classical music tradition yet with an indigenous signature.
For instance, after he became a teacher at the university, every beat on the tabla was his own and not those copied from master tablists in India. In addition to improvising his own beats on Tabla, he also introduced hand motions. For instance, he could play the tabla on both parts of the instrument in a harmonious manner while introducing innovative hand-motions.
Innovative creations
Although he was a versatile classical performer, his contribution, at times, was prominent in the field of applied music. One of the factors for his extraordinary talents and the skills in the field of applied music is his mastery of indigenous percussion instruments such as the Udakkiya and Rabana.
He integrated the indigenous tone motifs of such instruments as the Udakkiya and Rabana into his creations. He used Rabana in an innovative manner in such songs such as Hita Mithuru Sulaga (Victor Ratnayake), Nangiye Maliye, Dagabmaha Vawu.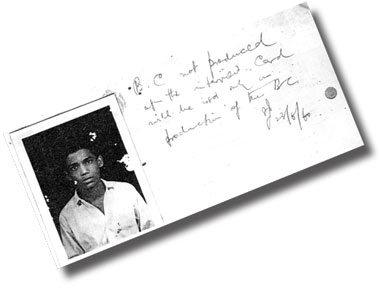 For instance, he mimic the sounds of the Kol drum used in Bengali Rabindra Sangeeth for the song Arundathi Tharakava Se.
At the zenith of his career, Wijeratne Ranatunga composed rhythms for songssuch as Mage Amalbiso (Sunil Edirisinghe), Bomaluve (Sanath Nandasiri). Directors of music who worked with him, state that he would read the lyrics before composing rhythms for it. It was by and large due to the influence of maestro Khemadasa on Ranatunga. Wijeratne Ranatunga also composed music for several songs including Ipadunuda Ma Hadavatenna, Galana Galana Dolapare, Gangava Galabasa Adure, Mitinmudahara Baluvemi.
Wijeratne Ranatunga, the most accomplished tablaist in the country, discovered through his researches that the tabla can be tuned in such a way as to produce copious sounds including those produced by the Uddakiya (A traditional drum used in Up Country dancing) and Tammatama (a pair of traditional drums often played at Buddhist Viharayas associating with religious activities).
He has produced several symphonies using the tabla. For instance, the symphony of rain is, indeed, a marvelous work as the maestro captures even tiny drops of water and the rising tempo of the rain. He also produce a symphony encapsulating a complex life-style and its characteristic pace in a modern fast moving society.
Maestro Wijeratne Ranatunga was internationally acclaimed for his mastery in tabla by many countries including Italy which conferred him a special award in recognition of his talents on April 9, 2000 after several successful tours there Italy.
He had performed in Italy, Germany and France in addition to his recent tours of New York where he performed with Pradeep Ratnayake at the Disney Land Theatre and at the Sidney Opera House with Rohana Weerasinghe. He wrote the book entitled Using Tabla in Sri Lanka in 1999.
His departure is irreparable loss not only for the academia where he imparted his knowledge of music but also for the field of applied music which needs more and more artistes, musicians and rhythm composers in the calbre of Wijeratne Ranatunga.