Southern Expressway earns record income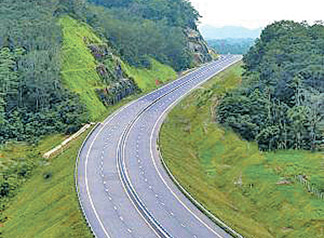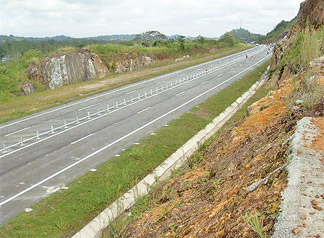 The Southern Expressway, which runs from Kottawa to Pinnaduwa, has earned a record income of Rs. 6.1 million within 24 hours as at April 16, 7 a.m., Deputy Director of Expressway Maintenance and Operation Division, R.A.D. Kahatapitiya told the Sunday Observer.
He said 20,760 vehicles plied on the Southern Expressway from Kottawa to Pinnaduwa and vice versa. He said the income is a milestone in the history of the Southern Expressway and expressed confidence that the income will increase. Compared to the previous year, the movement of vehicles via the expressway has increased sharply. The expressway nets an income of Rs.3 million daily.
He called upon motorists to use seat belts while driving and follow expressway regulations strictly.
Not wearing seat belts had been the major cause of many accidents on the expressway he said. The number of accidents has now declined the Deputy Director said. Around 10,000 vehicles use the expressway daily, with the number increasing during weekends, Kahatapitiya said.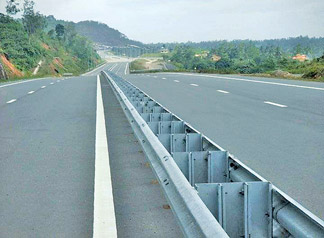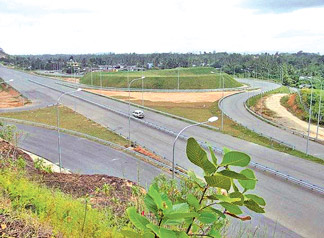 The Road Development Authority said many people use the expressway as it takes only one hour to reach Galle from Kottawa.
The Express Highway Traffic Police said a program is in the operation for the security of the vehicles moving on the expressway.
The Southern expressway from Kottawa to Pinnaduwa (Galle) was opened by President Mahinda Rajapaksa on November 27, 2011. The length of this section of road is 96km and the newly constructed Galle Port access road of 5km connects this Expressway to Galle.
The travel time from Kottawa to Pinnaduwa (Galle) is about one hour. The 35 Km road from Galle to Matara is under construction and is scheduled to be completed this year. Plans are under way to extend the Southern Expressway up to Hambantota connecting the Mattala International Airport which was opened by President Rajapaksa.
The Southern Expressway which provides convenient transport facilities to people also contributes to the national economy considerably.
Expressway traffic is being carefully managed to minimise disruptions to road users, Kahatapitiya said.