Ruth Prawer Jhabvala, a permanent refugee
'Once a refugee, always a refugee' Ruth Jhabvala
It was with a great measure of enthusiasm that I accepted the invitation to write a short commemorative essay on Ruth Prawer Jhabvala. It was only a week ago that I was reading the latest short story by her that appeared in the March 25 issue of the New Yorker. The story was titled The Judge's Will and dealt with a set of complex relationship between four characters - an ailing judge, his wife Binny, his mistress Phul and son Yasi. This is how the short story opens.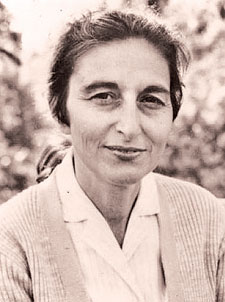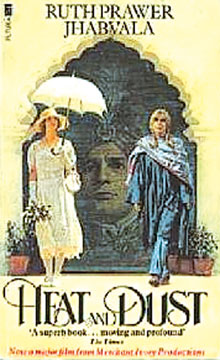 'After his second heart attack, the judge knew he could no longer put off informing his wife about the contents of his Will. He did this for the sake of the woman he had been keeping for twenty-five years, who, ever since his first attack, had been agitating about provisions for her future.
These had long been in place in his Will, known only to the lawyer who had drawn it up, but it was intolerable to the judge to think that their execution would be in the hands of his family, that is, his wife and son. Not because he expected them to make trouble but because they were both too impractical, too light-minded to carry out his wishes once he was not there to enforce them.'
Energy
In this passage, Ruth Prawer Jhabvala's seeming effortless ease with which she generates the narrative, energy, which, to be sure, is a mark of her fiction, is clearly in evidence. The story carries many of her trademark features – acute social observation, ironic gaze, unavoidable misrecognitions and impossible hybridities, textual ambivalences, female suffering, the interplay between truth and falsity, acceptance and defiance, hypocrisy and self-righteousness and the ensuing moral confusions. .As I was reading the story, little did I realize this was to be her last work and that she was to die soon, in a matter of days. She died on April 3 at the age of 85.
In this short essay, I wish to focus on her fiction and film scripts and make some comments on why we should read her works carefully in the light of recent cultural theory while looking out for possible relevance her writings may have for us.
The eminent British literary critic Terry Eagleton once remarked, 'criticism is not an instrument or passage to the truth of a text, but a transformative labour which makes its object appear other than it is.' Indeed, it is this type of approach to Jhabvala's work that is likely to yield the most valuable results.
Birth
Ruth Prawer Jhabvala was born in Cologne, Germany on May 71922. She was the second child of Marcus Prawer and Eleonara Cohn; Marcus Prawer was a Polish-Jewish lawyer. She had one brother Siegbert who went on to become a distinguished professor of German studies at Oxford University. Ruth Prawer's family was solidly middle-class and well off; they were a well-integrated and assimilated Jewish family. However, during her childhood she witnessed the rise of Nazis. As a child she had to attend segregated schools, and was subject to various forms of anti-semitism. Her father was even imprisoned for a short while. As a child she observed the Nazi youth parades with all their terrifying implications. The family decided to flee Germany in 1939 and ended up in England.
Although the immediate family managed to escape, many of her relatives were captured by the Nazis and sent to death camps. As she remarked, 'everyone knows what happened to the German Jews first and other European Jews afterwards. Our family was no exception.' As the war ended, the entire family of her father was dead. She said, 'every last one was killed in a camp. We counted more than 40.This was indeed an unbearable loss and an unforgettable tragedy and her father committed suicide. These traumatic losses are a presence in her writings as they disguise in various forms – linguistic, tropologocal and rhetorical. At a deeper level of artistic apprehension, her literary art is indissolubly linked with the early traumatic experiences. The connections are subtle and oblique and are all the more compelling because of that. She once made the comment. 'All my stories have a melancholy undertone'; that is connected with the Holocaust.
At the age of 12, she put down her temporary roots in England, and almost immediately started writing in English. As a child in Germany, she wrote in German and now her medium of choice was English.
She also read widely – Charles Dickens, Jane Austen, George Eliot and Thomas Hardy, among others. It is hardly surprising that the influence of Jane Austen is evident in her earlier novels especially in the way she deals with codes and conventions of extended families, how love begins to grow and wilt in arranged marriages as well as stylistically in the frequent use of ironic detachment as a distancing strategy. In 1945 she entered Queen Mary College, University of London and obtained an M.A in English literature. For her M.A degree she wrote a thesis titled, 'The Short Story in England, 1700-1750'. Her intensive reading during this period proved to be invaluable for her future work. Looking back on this period she made the following interesting observation.
'This was the great gift, the inheritance that England gave me; my education which became my tradition – the only tradition I had: that of European literature. It became my equipment, my baggage for the journey that I didn't know I had to make; the journey to India.' while at the university she met a young Parsi architect from India called Cyrus Jhabvala. After graduating from the University of London, she married Cyrus Jhabvala and moved to India in 1951. There she was to spend her next twenty four years which were very productive in terms of literary output. In India Ruth Jhvabla became the mother of three daughters.
Smells and sounds
Initially, she was deeply attracted to India; she was fascinated by the sights, sounds, smells and the general way of life. She began to observe it intently and sensitively. She remarked, 'the smells and sounds of India – the mango and jasmine on hot nights – the rich spiced food – the vast sky – the sight of dawn and dusk – the birds flying about – the ruins – the music.' She was enamoured by the attractive surroundings of the land she characterised as 'paradise on earth.'
This mood lasted for about a decade; after that it began to darken, certain disenchantment, a growing disillusionment with India began to set in and this change of mood and attitude is reflected in her fiction. It is often said that a trip back to England that she took in 1960 precipitated this change; this, it seems to me, is too simplistic an explanation. Conceivably, this sense of displeasure would have been growing over a period of time beneath the overt excitement generated by India.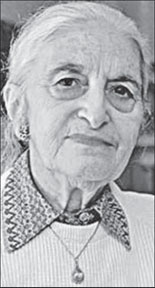 In a frequently quoted passage, Ruth Jhabvala claims, 'There is a cycle that Europeans – by Europeans I mean all Westerners, including Americans – tend to pass through. It goes like this; first stage, tremendous enthusiasm – everything Indian is marvellous; second stage, everything Indian is not so much marvelous; third stage, everything Indian is abominable; for some people it ends here, for others the cycle renews itself and goes on.; she then goes on to assert that, 'I have been through it so many times that now I think of myself as strapped to a wheel that goes round and round and sometimes I'm up and sometimes I'm down. When I meet other Europeans, I can usually tell after a few moments conversation at which stage of the cycle they happen to be.'
In 1975, she left India and settled down in New York. She continued with her writing, both fiction and screenplays. She was now interested in exploring her European roots as well. Reminiscing about her period of stay in India she conjectured that her Jewish heritage may have facilitated her transition to Indian ways of life. She remarked, 'perhaps I loved it then because of my being Jewish. The Indian family life, the humour, was closer to the Jewish world than the Anglo-Saxon world.' And she saw her settling down in New York as a way of connecting back with her European roots. She said, 'I got very homesick for Europe.' She realised that, 'I met people who should have remained in my life – people I went to school with in Cologne, with exactly the same background as my own, same heritage, same parentage. Now they are living in new York as Americans…'So Jhabvala spent her life in four countries – Germany, England, India and the United States. She was a citizen of both England and America.
Recognition
Ruth Jhabvala gained international recognition first as a novelist and then as a screenwriter. Many eminent writers were quick to praise her work. C.P. Snow remarked that, 'Someone once said the definition of the highest art is that one should feel that the life is thus and not otherwise. I do not know of a writer living who gives that feeling with more unqualified certainty than Mrs. Jhabvala.'. V.S. Pritchett, the celebrated short story writer and critic remarked, there was a Chekhovian quality in her writing. Salman Rushdie saw her imagination growing out of her experiences as a restless intellectual that she was while John Updike admired her simultaneous attachment and detachment, her being an initiated outsider. However, she had her share of critics, mostly in India. I will examine this aspect of her writing later.
Ruth Jhabvala is the author of such novels as Esmond in India (1858), The Householder (1960), A Backward Place (1965), A New Dominion (1972), Heat and Dust (1975), In Search of Love and Beauty (1983), Poet and Dancer (1993), Shards of Memory (1995) and collections of short stories such as A Stronger Climate (1968), an Experience of India (1971), How I Became a Holy Mother (1976). Naturally, some of these works are stronger and more cogent than others, but they all bear the distinct stamp of her sensibility and questing mind. A novel such as Heat and Dust, which is my favourite, displays her strengths to good effect. Its complex narrative structure, the interplay of diverse temporal registers and the innovative representational strategies make it a work that amply rewards close reading.
As a writer of fiction, Ruth Jhabvala, in my judgment displays five distinctive features. First is her constant focus on interpersonal relationships and the ambiguities, tensions and pathologies that mark them. For her, interpersonal relationships offer a space in which to overcome the hostilities of society; at the same time they are animated by power plays, evasions, intersection of domination and submission. She handles the complexities of human relationships with remarkable acuity. Second, she calls attention to the brighter and darker sides of cultural interaction, mostly that between Westerners and Indians, with humour and understanding. Although she does not present this interaction within a post-colonialist theoretical frame, the discourse of imperialism works with a subterranean slyness.
Artistic expression
Third, the ideas of self-delusion, self-deception, self-knowledge and self-awareness, which are interconnected, find artistic expression in her work in interesting ways. She points out, with a sly humour, how both Westerners and Indians succumb to the powers of self-delusion. Fourth, the notions of female suffering and female agency are central to many of her works of fiction. She situates the life of women, in many of her creative writings, in the context of patriarchal cultural imperatives in order to highlight the tensions it produces.
Fifth ,– and this is a point that many critics have paid scant attention to – the notion of history is crucial to understanding the true import of her work. For her, history is never something of the past; it is a constant and vital animating presence in the now. The way that their respective histories have shaped the Indians and Westerners that she has chosen to depict invites closer analysis.
And in a more important sense, her literary sensibility is shaped by the power of history most notably, the memory of the Holocaust. She was oppressed by the dense melancholy of childhood memories which were transformed, through the power of her self-distancing artistry, into topoi, tropes and representational strategies in her work..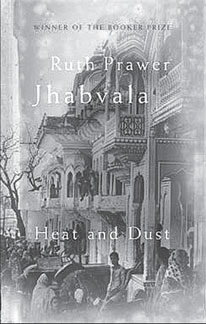 Ruth Jhabvala also distinguished herself as a screenwriter who authored a large number of richly nuanced film scripts. In the West she is better known as a screenwriter than as a novelist. This is hardly surprising in view of the fact that two of her screen adaptations of canonical novels – A Room with a View and Howards End – won for her two academy awards while the third, the screen adaptation of Ishiguro's Remains of the Day was nominated for one. In addition to adapting for the screen works of Henry James, E.M. Forster and Kazuo Ishiguro, such as The Europeans (1983), The Bostonians (1985), The Golden Bowl (2000) she wrote her own film scripts such as Shakespeare Wallah (1965), The Guru (1969), Bombay Talkie (1970), Autobiography of a Princess (1973). It was the Indian producer Ismail Merchant and American director James Ivory who enticed her into the world of cinema and scriptwriting and their highly productive collaboration lasted for forty years; in this period she produced as many as twenty three notable film scripts.
As a screenwriter, Ruth Jhabvala displayed an uncanny gift for uncovering the points of tension and roots of discord in interpersonal relationships. This has been, as I have already indicated, one of her literary interests. Indeed, it is a carry-over from her literary preoccupations. This interest and gift stood in good stead when writing for the screen. There have been many outstanding screenwriters in the international English-language cinema such as Billy Wilder, Ben Hecht, Woody Allen, Robert Bolt, Harold Pinter, Jim Jarsmuch and Quentin Tarantino.
Each of them displays his own distinctive predilections when fashioning screen narratives as does Jhabvala. What characterises Jhabvala's screenplays is her indubitable literary sensibility, her knack for capturing the inner drama. It needs to be pointed out that there has been a creatively productive interaction between her fiction- writing and scriptwriting for cinema; her literary sensibility inflected her screenplays in interesting ways while cinema influenced, in some of her works, the complex narrative flow. Heat and Dust is a good example of this. She once admitted that she had learned a great deal technically from cinema.
Critics
Earlier, I alluded to the fact that not all literary critics are enamoured by Jhabvala's work. Many Indian commentators were highly critical of some aspects of her work. For example, Vasant Shahane, a well-known Indian critic referred to her 'constant sneering at the expense of India, as depicted in the attitudes, postures and gestures of the characters in Heat and Dust.' Another critic, M.K.Naik said her social comedy, though elegant, was superficial. Some did not take kindly to her critical aspersions on North Indian middle class life and her detached ironic commentaries. There were those who complained she substituted easy satire for deep social analysis. Although she wrote many works of fiction dealing with India she was never regarded as an Indian for understandable reasons – she was the perennial outsider looking in.
Some years ago, when Stephen Alter and I were editing the Penguin Book of Indian Short Stories, we were tempted to include a story by her, but decided against it as she was not an Indian. It needs to be remembered, though, that there are different subject-positions available to a novelist when writing about India, and being an insider is only among them. After all, as Jhabvala herself recognised, Indian is not only a complexly interactive sub-continent, but a civilisation, ever expanding idea and a literary imaginary. Fifteen years into her stay in India, she remarked that 'India no longer interests me as a subject. What I am interested in now is myself in India.'
Ruth Jhabavala's reputation began to fade, especially in India, during the last decade or so. A number of newer and innovative Indian and Indian-born writers such as Salman Rushdie, Arundhati Roy, Aravind Adiga (also Booker Prize winners such as Jhabvala), Amitav Ghosh and Vikram Seth. emerged on the scene largely displacing her. In addition, the rise of post-colonial theory, which was spearheaded primarily by Indian –born literary critics and theorists did not have much time for her novels and short stories. It is indeed true that not all her works have stood the test of time; however, it is my contention, that among them are creations that needed to be evaluated afresh in the light of contemporary culture theory.
Ideology
Pierre Machery once said 'all literary works are determined by their relation to an ideology…the excellence of the novelist lies not in his ideology but in the fact that he confronts an ideological utterance with a fictional utterance.' This is indeed a useful conceptual frame within which to locate Jhabvala's fiction. That she endorses a kind of Enlightenment humanism, which can of course very easily descend into a bourgeois individualism, is evident.
However, if one pauses to attend to the elisions and slippages and fissures in her textual constructions, one would realise that there are formidable countervailing forces at work in them. Hence, what is needed is a kind of symptomatic reading, reading against the grain, of her work which would almost certainly highlight these tensions.
Jacques Derrida, the architect of deconstructionism, made the claim that 'Reading must always aim at a certain relationship, unperceived by the writer, between what he commands and what he does not command of the schemata of the language that he uses. The relationship is not a certain quantitative distribution of shadow and light, weakness and force, but a signifying structure that critical reading must produce..'
This is a useful admonition to bear in mind as we explore the Jhabvala-textual system. Terry Eagleton expressed a similar sentiment when he said, 'criticism is not an instrument or passage to truth of a text, but a transformative labour which makes its object appear other than it is.' It is this kind of bold and imaginative reading that we need in out efforts to assess the true strengths and weaknesses of Jhabvala.
The Italian critic Mariaconcetta Costantini in a very perceptive essay on Heat and Dust argued that the twofold structure of the novel displays how the second narrative that is grounded in modern India, suppresses the Gothic elements contained in the first narrative that takes place in the 1929s. It is her belief that the first narrative that focuses on the affair between Olivia and the regal Nawab, constructs the Nawab as a Gothic villain.
However, this idea is challenged by the diverse tensions which have the effect of turning him into a luminary personality caught between a British clichéd image of the diabolical persecutor and his real-life status as an unimpressive and decadent Indian prince. What Costantini's essay reveals is how the novel stages a debate within itself between Gothic and post-colonial forms of writing. It is this kind of deconstructive reading that is needed to shine a newer light on Ruth Jhabvala's writings.
It can be said that Ruth Jhabvala was a permanent refugee. The first 12 years of her life she spent in Germany, the next 12 years in England; this was followed by a twenty four year stay in India; and the final 37 years of her life she spent mostly in New York. It seems to me that a certain Jewish thematic undercurrent runs through her body of writing and this is vitally connected to the permanent refugee status that I am speaking about. Her literary art was shaped by the temporary attachments and permanent detachment that characterise the life of the refugee.
A refugee constantly grapples with questions of loss and recovery, belonging and un-belonging. These antimonies are at the heart of her creative endeavours. Displacement is the inescapable reality of the refugee's existence – topographical displacements, cultural displacements, linguistic displacements, emotional displacements and don't forget, as deconstructionists would argue for, the textual displacements. One has to address these issues if one is to acquire a deeper understanding of the aims, agendas, interests as well as strengths and weaknesses of Ruth Prawer Jhabvala's writings.
The displacements of culture and the culture of displacements that lie at the root of her literary art need careful unpacking. Displacements, as deconstructionists remind us, of journeying and not arriving, and this constant movement is a mark of the permanent refugee.