Strong UK GDP figures expected for 2013
Official figures are expected to show the UK's economic growth in 2013 was the strongest since 2007, the year before the financial crisis.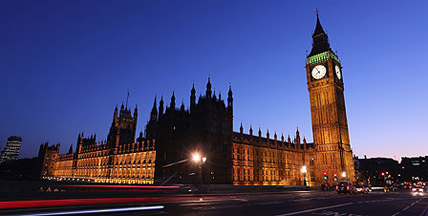 Business Secretary Vince Cable said on Monday there was a real recovery under way, but warned it remained fragile. He said it represented the "end of the beginning rather than the beginning of the end."
Robust GDP growth at the end of the year would follow a good set of numbers in the previous quarter. The data is also expected to confirm that 2013 was the first year since 2007 that saw constant economic expansion.
In the third quarter the economy grew at 0.8% and analysts expect a similar - or slightly lower - reading for the final three months of the year.
Cable said that although a recovery was taking place, it was not yet balanced.
BBC chief economics correspondent Hugh Pym said if the gross domestic product (GDP) figures are in line with expectations, it would suggest the economy grew by nearly 2% last year.
Although better than the past five years, economic growth remains well below 2007, when growth was at 3.4%. There was a marked drop in UK unemployment last week - the jobless rate now stands at 7.1%.
BBC