CIFL depositors continue fast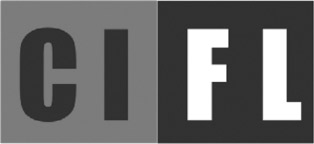 Depositors of the Central Investment and Finance PLC (CIFL) are jittery and are continuing their fast at the premises of the now defunct institution at Dharmapala Mawatha, Colombo, until their deposits are reimbursed.
Agitated depositors who launched a fast last week said that they would not budge until those responsible pay their deposits back to them.
"We trusted in CIFL which promised a high return for deposits but we were let down badly," said a depositor.
Depositors handed over a petition to President Mahinda Rajapaksa seeking his intervention to resolve the issue. Over 4,000 depositors have been left in the lurch with no solution in site to their grievance. Depositors said that all their appeals have fallen on deaf ears. CIFL, a registered finance company ran into trouble early last year leaving depositors high and dry.
Depositors are demanding either the interest or the deposits from March 2013. They charge that they have neither been paid the interest nor deposits since February 2013.
"We protested on several occasions during the past year to bring our plight to the attention of the authorities," a dejected depositor said.
"We have resorted to a hunger strike since our action has not yielded satisfactory results," he said.
An official of the Depositors' Association said that several rounds of talks were held with the authorities but there was no satisfactory outcome and as a result "we went to court.
The only thing we can do now is to meet the President."
Central Bank Deputy Governor B.D.W. Ananda Silva said that nothing could be done until the court case is over and added that the program launched by the Central Bank to rescue the company has also been halted as a result.
The Central Bank appointed People's Leasing and Finance PLC as the managing agent of CIFL last year under Section 25 of the Finance Business Act No. 42 of 2011 which empowers the regulator to appoint an institution to manage the affairs of a company which has been following unsound practices.
CIFL recorded a loss of around Rs. 31 million during the six months ending in September last year. The company has been operating for around 46 years and was listed in the Colombo stock Exchange in 2011.
Financial experts said that the company had been managed in an irresponsible and fraudulent manner. They said it is high time that more stringent regulations are introduced to curb financial malpractices and boost the confidence among depositors in financial institutions.
Confidence in financial institutions has severely eroded due to mismanagement.
All registered finance companies come under the supervision and regulation of the Central Bank which publishes a list of all registered finance companies and banks.