Delightful writings for the discerning reader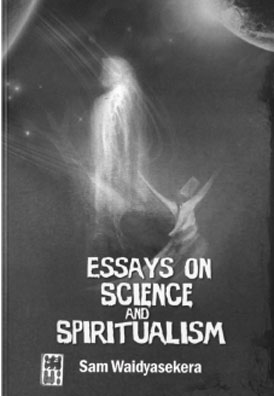 Cameos
Author: Sam Waidyasekera
Stamford Lake Publication
Science and Spiritualism
Author: Sam Waidyasekara
Stamford Lake Publication
The books Cameos and Science and Spiritualism contain some representative writings of the late Sam Waidyasekera who died at the early age of 36.
They form a small part of a considerable number of manuscripts left and have been edited and published partly in memory of his labours over several years and partly as they provided an insight into his keen powers of observation and philosophical mentality into many matters, ranging from apparently trivial to ones of a more reflective nature.
Written in a clear, delightful and often humorous style and language, the first book Cameos potrays the authorís attitude and observations on ordinary and simple folk he met in real life and places he visited during his ramblings and which created an impression on his vivid mind.
Each cameo presented is the consequence of an actual experience and not a figment of a lively imagination. As such, what we read is the genuine expression of keen observation and depth of feeling aroused in a sensitive individual. Many of the situations described are common and often we may simply pass them and forget.
Style
The section in verse is very impressionistic and has a style of his own. Whereas the first section is what he had seen, this is what he sees-its there in front of him. What is also fascinating in the book is the authorís trips to places of pilgrimage especially as they were undertaken by the author alone, by public transport and most importantly, at his own pace. The authorís descriptions of these historic areas are so true to life, simple and innocent.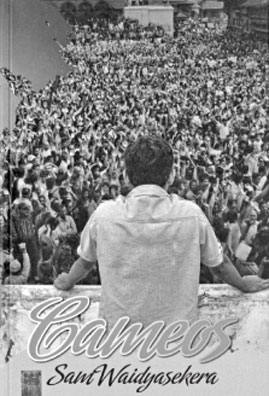 Science and Spiritualism consists of a series of essays which focus attention on some thought provoking of unconventional matters which are important to any person reflecting on the meaning and purpose of life and the structure of the universe.
They deal with the relationship between science and the scientific method and metaphysics, psychology and spiritualism. The authorís grounding in material science has not prevented him from questioning its limitations and the materialistic interpretation of life and the cosmos.
The thesis underlying these essays is the existence of and the primacy of the spiritual and esoteric content of both the individual microcosm and the macrocosmic universe.
The author born on January 23, 1936 was educated at St. Peter's College, Colombo and the University of Ceylon, Colombo in the early 1960s where he read science. He, however, enlarged the scope of his scientific knowledge by a wide reading of the arts and literature as well as philosophy and metaphysics.
Even at an early age he showed signs of remarkable intelligence, intellectual curiosity and independence of thought. It is a tragedy that such a productive mind could not have had the chance to work longer on his pet subjects, as he tragically passed away on 18 May 1972.
The foreword to Cameos has been written by Rodney St. John one of his closest boyhood friends who also passed away recently in Australia while the foreword to Science and Spiritualism is written by Gotz Nitzsche of Freiburg, Germany.
The books reviewed present two different aspects of life and experiences of the author.
They are extremely interesting to perhaps different types of readers but what is common is that they are written in clear, delightful often humorous language though the issues in many instances are often of a deep-seated character. They represent interesting reading to the general public as well.
The writer was a close friend of the author and educated along with him at St. Peterís College, Colombo.