Diplomatic community briefed on current developments:
Is UNHRC's pursuit against Sri Lanka warranted? – Minister Peiris
External Affairs Minister Prof G.L.Peiris said that no acts of terrorist violence had been committed in Sri Lanka after terrorism was eradicated in 2009 and asked the Ambassadors in New Delhi, whether the situation in Sri Lanka warranted a relentless pursuit through the UN Human Rights Council (UNHRC).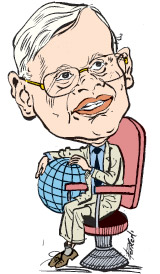 The Minister briefed the Delhi based diplomatic community on the current developments in Sri Lanka on his recent visit to India for bilateral discussions with his counterpart Salman Khurshid ahead of the cricual Geneva Human Rights sessions. The Minister accompanied by Irrigation Minister Nimal Siripala de Silva and Sri Lanka's High Commissioner Prasad Kariyawasam met envoys of 82 countries, resident in New Delhi who are currently accredited to Sri Lanka.
Referring to the resolutions on Sri Lanka that were moved in the UN Human Rights Council in 2012 and 2013, the Minister told the gathering that the United States hopes to table a Resolution on Sri Lanka again during the forthcoming UNHRC sessions next month. He called upon the Ambassadors to reflect objectively on the situation in Sri Lanka and its achievements during the past four years with the end of terrorism and protested against the selective manner in which Sri Lanka was treated at the UNHRC sessions by certain members.
The Minister said that the Commonwealth Heads of Government and the Ministers who attended CHOGM last year were impressed by the infrastructure, the thriving economy recording 7.8 percent growth and remarkable social progress. Apart from the 53 countries of the Commonwealth, 87 countries participated in the Commonwealth Business Forum which preceded CHOGM 2013.
Referring to the cessation of violent acts of terrorism since the defeat of the LTTE in 2009, Minister Peiris said that had terrorism continued, the country would not have achieved the economic and social progress it is witnessing at present. "Terrorism would have destabilised not only Sri Lanka but the region as well," he said.
He said the international community must take into account the dignified reintegration of 14,300 ex-cadres, the massive infrastructure development in the North and the East and holding
Provincial Council elections in the North among other things while urging the diplomatic community to reflect objectively on these exceptional achievements after terrorism was eliminated.