Higher Education Ministry goes for two novel concepts
The Higher Education Ministry will introduce two novel concepts named student-outcome based education and student-centred learning in 15 universities from this month to produce skilled graduates with theoretical and practical knowledge to suit the present day needs.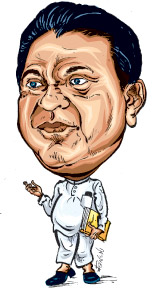 The Ministry will conduct a dialogue among university professors and lecturers to implement these concepts. An Inter-University Academic Program Conversion Competition will also be conducted among university departments and faculties to seek proposals to make this endeavour a success, Higher Education Ministry Secretary Dr. Sunil Jayantha Nawaratne told the Sunday Observer yesterday.
On a directive by Higher Education Minister S.B. Dissanayake, the three departments which present the best project proposals will be selected from each university and each department will be given a cash prize of one million rupees.
Five million rupees will be given to the faculty selected from each university which presents the best proposal. In addition, the best university selected under this program will be given Rs. 10 million, he said. Dr. Nawaratne said the key component of the student outcome-based education is to shift the present paradigm of input-based education to outcome based education.
The present teacher-centered teaching system will be shifted to student-centered learning. Guidelines have been given to each department and faculty in universities to compile a graduate profile.
The aim of the Ministry is to produce skilled graduates with theoretical and practical knowledge by developing their communication skills, team work, confidence, innovativeness and decision-making. The classroom environment in universities will be subjected to a comprehensive change.
Each classroom in universities will be given a multimedia projector and a laptop computer to help students do their power-point presentations. According to the student-centered learning program, university teachers would become studentsí mentors or guides.