Partnerships strengthen ADB's anti-corruption measures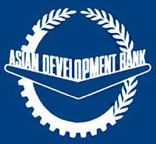 MANILA, Philippines: Anti-corruption work of the Asian Development Bank (ADB) focused on prevention, oversight, investigation, and deterrence through strengthened due diligence, partnerships, awareness raising and greater outreach in 2013, according to the Annual Report of the Office of Anti-corruption and Integrity (OAI).
In line with ADB's zero tolerance for corruption, OAI reviews and assesses all complaints of corruption reported to it. OAI received a record 250 complaints in 2013.
The majority of complaints came from external ADB stakeholders, highlighting the crucial role of civil society in combatting threats to the integrity and effectiveness of ADB's development work.
"Fraud related to work experience, qualifications, and technical and financial capacities of consulting firms or consultants continues to be the most common type of integrity violation reported to OAI," said OAI Head, Clare Wee.
In 2013, OAI investigated 239 cases and closed 76, while the Integrity Oversight Committee, a three-member panel that decides whether to impose prohibitions, confirmed sanctions on 30 people and 30 firms.
As part of an agreement between ADB and four other multilateral development banks, ADB cross-debarred 324 entities. These stringent measures help ensure development funds deliver desired results and benefit the people of Asia and the Pacific.
ADB was the first among international financial institutions to pioneer Project Procurement-Related Reviews (PPRRs), which can mitigate risks of fraud and corruption and protect funds from improper use in ADB-financed projects. During PPRRs, project outputs are inspected, internal controls assessed, and irregularities are identified.
In 2013, OAI conducted seven new PPRRs and issued three reports for PPRRs conducted in 2012. Summarised findings from PPRRs conducted since 2003 have been injected into OAI's training and awareness-raising initiatives.