Dipped Products posts Rs. 17.4 b turnover
Dipped Products PLC, the Hayleys Group subsidiary that accounts for 5% of the global non-medical rubber glove market recorded a turnover of Rs. 17.4 billion, a marginal decline of 0.4% compared to the corresponding period in the previous financial year.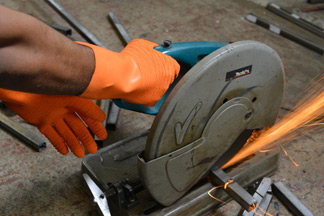 In a filing to the Colombo Stock Exchange, DPL reported a 7% reduction in turnover of the Hand Protection sector, to Rs. 10.2 billion from Rs. 11.0 billion.
The Plantations sector reported a 9% growth in turnover to Rs. 7.8 billion, from Rs. 7.1 billion.
Local manufacturing FOB turnover dropped by 11% to Rs. 5.5 billion from Rs. 6.2 billion, due to the impact of closure of the latex glove manufacturing factory at Rathupaswala, since July 30, 2013.
Group Profit Before Tax (PBT) was Rs. 1.1 billion compared to Rs. 1.6 billion the previous year. Contribution to PBT from the Hand Protection Sector reduced to Rs. 779 million from Rs. 1.0 billion while the contribution to PBT from Plantations reduced to Rs. 429 million from Rs. 545 million in the corresponding period of the previous year, largely due to cost increases as a result of a wage hike.
Dipped Products Managing Director, Dr. Mahesha Ranasoma said that the closure of the glove manufacturing factory at Rathupaswala continued to impede overall Group performance.