BoC Premier Banking Centre provides personalised service
The Bank of Ceylon (BoC) Premier Banking Centre provides personalised private banking.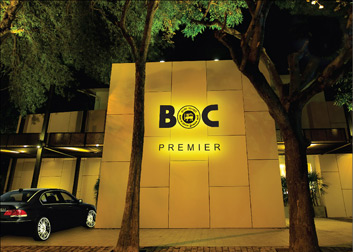 Customers are provided with a branded personalised cheque book along with a branded debit card with a higher withdrawal limit, a Platinum credit card, special interest rates and tailor-made banking privileges.
A wide array of deposit products and wealth management banking services with personal credit facilities and a range of value added benefits and personalised services are on offer for Premier Banking customers.
The BoC Premier Banking Centre deposit lockers and a room that will help you to dress in your jewellery and attend any function.
The Bank will manage your financial decisions, whether you are in Sri Lanka or abroad. BoC Premier Banking will assist you through our overseas network when you travel to London, Chennai, Male or Seychelles.
The centre also has a Wi-Fi facility and ample parking space.
The bank always maintains the confidentiality of investments. Experienced Relationship Officers serve Premier Banking customers. The BoC Premier Banking Centre in Colombo 7 offers easy access.
The Bank of Ceylon received global recognition as one of the top 1,000 banks in the world, from the world's premier banking and finance magazine, 'The Banker'. '
Fitch Rating Lanka Ltd affirms the bank's national long-term rating at AA+ (lka) stable outlook which is the highest rating awarded to a local commercial bank. Brand Finance Lanka has ranked BoC as the number one brand in Sri Lanka for the past five consecutive years.