Stronger air cargo growth this year
Air cargo, long stagnant after a big hit during the 2008-09 financial crisis, should see stronger growth this year with demand picking up in most regions, IATA sources said.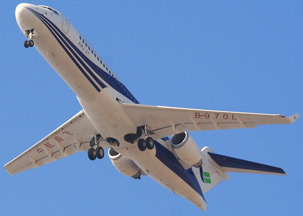 In a review covering the first quarter of 2014, it said positive cyclical developments had brought an increase in freight demand, especially for commodities such as semi-conductors which are mainly shipped by air.
But it gave no specific figures. IATA sources said cargo heads from its member airlines surveyed in January "remain broadly optimistic, expecting traffic growth to increase and yields to remain stable."
Just last month, IATA Director General Tony Tyler said in Singapore that the weak demand for air cargo - a key indicator of the health of world trade - remained the biggest worry for international airlines.
But the review said an advance in freight operations was being driven by growing business confidence in an overall economic recovery and climbing consumer confidence, especially in Europe where it was at its highest for three years.
Other drivers were a rebound in US consumer confidence and stable consumer demand in China.
On the downside, IATA sources said that although jet fuel prices had fallen slightly this year they still remained high, keeping cargo business yields down on the levels they had reached by March last year.
Despite a pick-up in overall world trade in recent months, further growth could be limited by a growing trend to on-shoring - the switching of production to home base - and protectionist moves in some countries, they said.