Skills to empower battered women
While women worldwide and in Sri Lanka, were busy observing International Women's Day early this month, a celebration of a different kind was taking place in the heart of Colombo.
It was a celebration of victory. A celebration by hundreds of bruised and broken women whose lives, shattered by unending brutal violence inflicted in their own homes, were announcing to society in general, that they have finally been able to regain their confidence and self esteem. They and were now prepared to bury their horrific past and move on.
This they did by showcasing their inborn talents honed and encouraged by a life skills program specially conducted on their behalf. The program was aimed at giving them skills to earn an independent income, so that they would never endure a future of pain and shame inflicted by their husbands and partners,borne in silence within the four walls of their homes.
"Making this public statement was very important to these women. It was their way of telling the world they have finally come into their own. And that with the new skills they have acquired, gained economic freedom - and consequently dependence on their husbands", says Women In Need, the organisation responsible for the exhibition.
The exhibition was unique for another reason. Apart from bringing together these victims of domestic violence from shelters run by Women-in-Need (WIN) throughout the island, it showcased handicrafts the trainees had made using affordable low cost materials.
"They were all made of hundred percent recycled material freely available in their own homes and gardens. When WIN began this project as an organisation to combat violence against women and children, we took into account the low economic status of many of our victims, and so decided to set up a recycle and handmade paper project.
Our aim was to give women living on their own, separated from their husbands due to domestic violence economic freedom. And, since they had no money of their own, encouraged them to make use of anything lying around in their gardens or inside the house", says Sumithra Fernando, lawyer and activist at WIN. She adds: "From our inception, we realised how important it was for these women to earn an independent income that would free them of financial dependence on their husbands, and help to instil value for themselves, thus building their self esteem."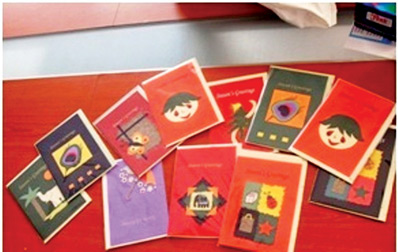 WIN initially started the re-cycling and paper project after selecting ten women who had been subject to domestic violence and had left the marital home. Thereafter as the project became popular and the demand grew with more victims of domestic violence seeking help in WIN's many centres, the number of trainees swelled to unprecedented levels. So did the volume of their collective creative efforts.
Last December, according to WIN, they had a collection of well over five hundred greeting cards ready to be marketed for the festive season. "The cards, personally fashioned by these women from a variety of materials, stamped with their own designs, were an instant success, creating a ready market for their future products," says Fernando.
The project was significant for another reason, she adds. "This was because we are now in an era where global warming has become a burning issue. The fact that our project had adopted eco-friendly strategies, was important to the people who made the handicrafts and the customers as it raised awareness of this issue.
Since recycled and handmade paper technology is a fast emerging trend for both the local and export market, we thought it was the most appropriate method of generating an additional income for marginalised and battered women in the country. As an eco-conscious organisation, our intention was to pave the way for a greener Sri Lanka", she adds.
"Eco-friendliness and cost effectiveness are the most attractive features of these paper products since the manufacturing process involves mainly manual labour.
In addition we teach them waste management. Today, with thousands of domestic violence victims being trained, it has been proved to be a profitable source of income for them, many of whom are artistically talented as well," says WIN.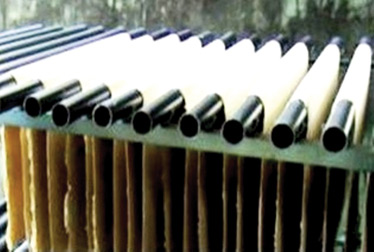 At the initial stage the project concentrated on training the women to make just greeting cards with over fifteen designs on offer. Following the successful response from the public for their recycled products, the women were further trained in new products such as note books for the tourist shops, stationary of various sizes for exclusive shops, super markets and hotels. Other products include: gift boxes and packages for tea, spices, jewellery etc. office stationery and bags, wine bottle bags, memo pads and wrapping material.
"These value added products are already gaining a rapidly expanding market. We are currently training women in paper manufacturing, thus broadening the scope of their skills," Fernando observes.
Social integration
"As far as possible we encourage the women themselves to visit these outlets. This is to facilitate social rehabilitation for those who lived in violence prone areas, to develop psychotherapeutic activities through paper craft as a means of managing their stress levels".
While victims of domestic violence are its main focus, WIN has not forgotten over battered and sidelined female prisoners in its program of social reintegration. For them it conducts psychological and legal counselling."These programs which we conduct at Welikada, Jaffna and Kalutara prisons cater to an urgent need of these unfortunate women who have no one to talk to or confide in . we teach them about human rights and prisoners' rights about alcohol abuse and also conduct programs on sexually transmitted diseases to which they have been exposed.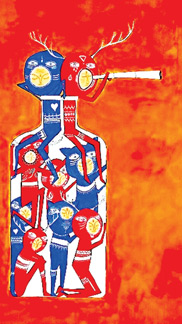 At the same time we hold vocational skills training classes teaching them dressmaking, cross stitching, jewellery making etc., so that they can go back and integrate with the rest of society earning independent incomes," says WIN spokesperson co-ordinating the program, Hiranthi Samaraweera.
Children and youth
In addition, WIN also has special training and empowerment programmes for youth and children, also aimed to combat violence.
"We believe that if we can change the mindset of men and young boys, we can combat violence against women. So we have awareness programs on the psychological and physical scars left on girls and women by sexual abuse and violence", says Hiranthi. The children of these women have not been forgotten either. "We have four Women's and children's Centres in Anuradhapura and four in Matara which are essentially safe places for battered women. All of them have play areas for children who are also taught their rights and encouraged to move into normal society once their parents leave the shelters," she notes.
So will these skills and training projects stop the violence?
"Not until we change the attitude of our patriarchal society", she says. But since that will take time, we have to empower these unfortunate women with skills for life. This is the only way they can tide over their immediate crisis," she reiterates.