Recognition of professional and academic qualifications
The academic qualifications and professional qualifications awarded in Sri Lanka are well accepted within the region and often worldwide, compared to some other countries granting such qualifications specially in the region.
It is imperative that such recognition should be well maintained, if not further improved. Academic degree qualifications are awarded in Sri Lanka by Universities and degree awarding institutes established under the provisions of the Universities Act No 16 of 1978 (as amended) and through Universities established under separate Acts of Parliament, while Professional qualifications are awarded by the Member Associations of the Organisation of Professional Associations (OPA) in Sri Lanka, such as for Accountancy, Architecture, Engineering, Law, Medicine etc.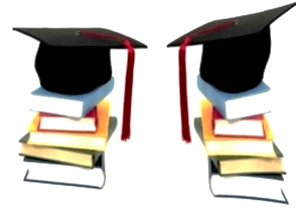 The procedures adopted by these professional bodies in granting full professional qualifications to practice in Sri Lanka are quite rightly very stringent in order to maintain quality and standards.
Some of these professional qualifications could be obtained by appearing directly for the respective examinations of the professional bodies or by gaining partial exemption from the academic degree qualifications.
There is great concern now being expressed on the latter, when Higher Educations Institutes (HEI) could conduct courses leading to degree qualifications, but their acceptance for recognition may be questionable. There is nothing to prevent HEII commencing and conducting low grade degree programs if the authorities such as the University Grants Commission (UGC) permit same, but the acceptance of such qualifications by professional bodies having complied to their requirements to practise the profession in Sri Lanka, would depend solely on the respective professional bodies.
There are many such degree qualifications conferred sans professional recognition in neighbouring countries. The expenditure incurred in establishing infrastructure and procuring equipment would be a waste of national wealth, public or private, loans or grants.
Hence it would be most essential to ensure or have some expectation academically and professionally, that recognition of such degree qualifications by the professional bodies would be forthcoming before or more likely soon after the first batch of graduates are conferred their degrees.
Unless precautionary measures are taken forthwith, it could lead to academic disaster and turmoil with professional disappointment through such academic qualifications leading the youth (and their parents) of the country to great frustration.
This is conveyed in my personal capacity for posterity.
The author has been the Head of the University of Moratuwa and Open University of Sri Lanka, Past President of the Institution of Engineers, Sri Lanka, Chairman of two local branches of UK professional bodies (ICE and CIT), and currently the Chancellor of the University of Vocational Technology and the Chairman of the Tertiary and Vocational Education Commission.