Ornamental fish exports to rise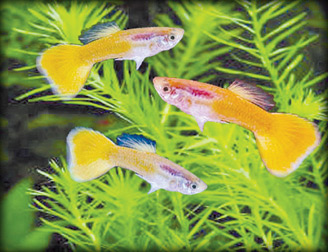 The National Aquaculture Development Authority (NAQDA) hopes to export ornamental fish worth Rs. 1,600 million this year to the United States of America, European countries, Japan and Arabic countries, NAQDA Chairman Jayantha Chandrasoma told the Sunday Observer.
Last year, ornamental fish worth Rs. 1,383 million was exported while shrimp worth Rs. 2,521 million was also exported, according to NAQDA Chairman.
Compared to other districts the consumption of freshwater fish in the Anuradhapura and Polonnaruwa districts is high due to the availability of various kinds of freshwater fish. Nearly 85 percent of the freshwater fish harvest is consumed by people in these districts, Chandrasoma said.
He said that compared to sea fish the cost of freshwater fish is low. Freshwater fish is one of the main sources of animal protein for poor people in villages.
Due to these factors the consumption of freshwater fish is going up. The NAQDA will introduce sea-bass farming, sea-weeds and sea-cucumber farming in the Northern province, according to Chairman.