News around the world
Woolly Mammoth could be cloned
Russian scientists say there is a very good chance they could successfully clone a woolly mammoth. The well-preserved body of a 35,000-year-old woolly mammoth was discovered in Siberia in May 2013. It had samples of blood still frozen inside of it that lead scientists to wonder if they could use to create a clone. On Saturday Russia's North-Eastern Federal University conducted an autopsy of the body, and scientists that have dealt with similar cases in the past believe the autopsy proved there is a good chance of being able to create a clone. Scientists would have to breed the DNA of the woolly mammoth with its closest living relative, the elephant. This means the new mammoth would be "different…to the one living 43,000 years ago," according to Radik Khayrullin, vice president of the Russian Association of Medical Anthropologists.
Even then, the task wouldn't be easy and it wouldn't be completed any time soon. "Everybody is talking about cloning, but we should understand that it is a very complicated task," Semyon Grigoryev of Yakutsk's Mammoth Museum said last September.
"The evolutionary path of the mammoth and the elephant diverged a long time ago. So even if we could get a 'living cell,' we need to have a special method of cloning." "Cloning – despite our discovery – is a very distant prospect, involving years and decades of work.
---
LA subway dig turns up valuable fossils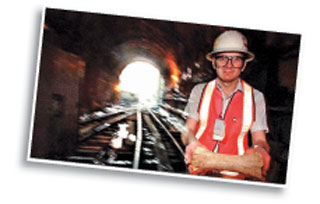 Two-million-year-old fossils were discovered during a dig for a Los Angeles subway system expansion. Mollusks, sand dollars, and even a part of a sea lion's jaw were found near the La Brea Tar Pits.
The tar pits are made of naturally occurring asphalt and sand, and they almost perfectly preserve the bodies of any plants and animals that fell into them thousands of years ago.
They formed as petroleum oozed up to the earth's surface, creating sticky bogs that would pull in any animal that got too close.
Most of the fossils found in the tar pits are dated to be between 100,000 and 330,000 years old, and that's what makes the recent discovery of the two-million-year-old fossils so special. They date back to a time when Los Angeles was covered with water. This isn't the first time that digging near the tar pits have turned up some interesting fossils. In 2009, a bulldozer accidentally discovered a near perfect skeleton of a Columbian mammoth!
---
Amelia Earhart: to fly around the world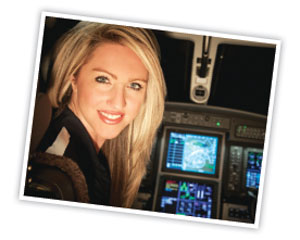 A woman named Amelia Earhart is going to fly around the world in a plane, a mission that the woman she's named after didn't get to complete. The original Amelia Earhart was the first woman to fly across the Atlantic Ocean.
She disappeared in 1937 while trying to fly around the world, 32,000 kilometres (20,000 miles) into her journey. To this day no one knows exactly what happened to the first Amelia Earhart.
The current-day Earhart hopes that flying around the world will get other women and girls excited about aviation. Her trip will be in June and will last14 days. She will make 14 stops over her 45,000-kilometre (28,000-mile) journey.
"There are so few women in flight. Six per cent of pilots are female. We would like to boost that number up and show that you don't have to be a tomboy to go out to the airport. All kids of women are in aviation. I'm one of them, and luckily, I have the perfect name to hopefully get girls excited," Earhart said.
Earhart's parents didn't give her such a famous name by accident. "My parents wanted to give me a good female role model and give me a name that would spark conversation and hopefully lead me to adventure, and it looks like that's what happened," she said. In case you were wondering, no, Earhart is not related to the woman she's named after.