April the herald of spring
April was the second month in the ancient Roman calendar. The Romans said Omnia operit which means it opens all things' and April means 'opener.'
April heralds spring. When spring comes the earth wakes up from its winter sleep. Buds begin to appear on the branches of trees and the woods are filled with bird song.
Mention April and the first thing that comes to mind is April Fool. April 1st is "All Fools' Day" or "April Fools' Day". Why April 1st? I was not able to find out why this day is Fools' Day. One encyclopaedia says, "From ancient times it has been the custom to play tricks on others on this day and the victim is called 'April Fool.'
Why this particular day?
The Sinhala and Tamil New Year is in this month on April 13 or 14. In the Sinhala calendar this month, the first in the year is Bak and in Tamil Siththirai.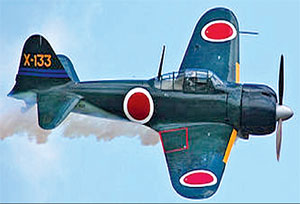 In some years Good Friday and Easter Sunday come in April as it did in 2010 (April 12 – Good Friday).
Here are some outstanding happenings in April.
On April 5, 1942 the Japanese bombed Colombo. It was Easter Sunday. A day or two later they dropped another on Trincomalee. From December 1941 the Japanese were attacking countries in S.E. Asia, in a bid to extend their empire.
On April 12, 1961 Russia sent the first man into space. Yuri Gagarin made the first orbit of the earth (round the earth). It took one hour and 48 minutes.
About 168 years earlier on April 6, 1909, for the first time a man reached the North Pole. He was Robert E. Peary, an Englishman.
| | | |
| --- | --- | --- |
| | | |
| Queen Elizabeth II | Robert E. Peary | Anagarika Dharmapala |
Queen Elizabeth II of Great Britain was born on April 21, 1926. She will be 88 in a few days time.
William Shakespeare was also born on April 23, 1566.
Anagarika Dharmapala, the great Buddhist leader died on April 21, 1933. He was 69 years.
School holidays usually begin at the end at the first week in April and school re-open late in the same month.
Fifty or 40 years ago, the April holidays were the longest in the school year, over six weeks.