Ultraviolet Music to rock Lankan fans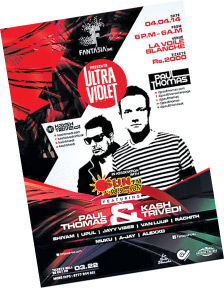 "Ultraviolet Music", an International Record Label launch will be held on April 4, at La Voile Blanche, Mount Lavinia. It will start from 6 p.m. and goes till 6 a.m. on the following day. "Ultraviolet Music" festival is perform by Paul Thomas from the UK and Kash Trivedi from India. The label heads out to bring their latest grooves and release them for the first time ever in Sri Lanka backed up with a massive production including seven local performances. "Ultraviolet Music" festival is hosted by Fantasia Inc.
Dinul Wijethunga, CEO Fantasia Inc, told the Sunday Observer "We work towards bringing all our Fantasians an entertainment system which will not fail to disappoint them. We make our dreams, as well as your dreams happen. Our vision is to penetrate the current entertainment industry and set an example to all the others who are trying to walk the extra mile, just like us. "Ultraviolet Music" festival will be the music festival of the year and we invite all the music lovers to join us for a great electro music festival."
Ultraviolet Music is the new, innovative brand of international DJ and producer Paul Thomas. Paul's success has seen a stream of Beat port top 10 hits, such as solo track 'Ultraviolet' and collaborative hits, 'Arena', with Mark Knight and Funkagenda, and 'Tomorrow' with Jerome Isma-Ae, both released on Mark Knight's Tool room Records. Other Beat port top 10 tracks include singles such as 'Brass' and 'Waterfall' on Steve Angello's Size, and further releases on Spinnin, Doorn, Positiva & Perfecto. After creating so many hits for many other labels, Paul decided it was time to write some for his own.
With a flood of labels releasing music purely orientated to follow the latest trends, Ultra violet Music has only one agenda when it comes to releasing music-to release good quality tracks, which Paul supports in his sets around the world.
Paul Thomas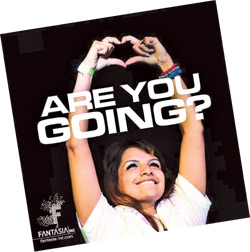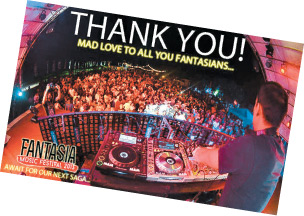 Paul Thomas has been DJing internationally for the past 12 years, performing in over 50 countries across five continents. Paul is resident for world renowned clubbing brands, God skitchen and Global Gathering, as well as performing for Tool room Knights, Ministry of Sound and many other brands around the world. His production CV includes collaborations with Mark Knight, Funkagenda, Underworld, Jerome Isma-Ae. Most recently, Paul Van Dyk, while he has remixes many major artists such as Deadmau5, BasementJaxx, Chicane, Taio Cruz, Paul Oakenfold & GarethEmery. Megastars such as Avicii and Michael Woods have taken on them antle of remixes Paul's work in recent years.
Paul is a regular at some of the most established festivals on the planet, such as Ultrain Miami, Global Gathering in the U.K. and Sunburnin India. He has played at just about every legendary club venue the world hasto offer, from Space in Ibiza and Womb in Tokyo, to Avalon in Los Angeles and Pacha in Buenos Aires.
Kash Trivedi
Kash is one of the most sought after DJs in India. Kash has played at every major club venue in the country,and in December made his debut at the legendary Sunburn in Goa.
Kash's productions are what have really catapulted him into the eyes of the world recently. Remixes for Paul Thomas, Jerome Isma-Ae, DanielPortman and Lissat & Voltax were supported all over the planet, while recently the Paul Thomas & Kash Trivedi boot leg of Sasha's classic 'Xpander' received radio support from Above& Beyond on Group Therapy, Moguaion 1 Live Rocker, Blake Jarrell's Concentrate podcast, Gareth Emery's TGEP, and most recently, Armin's ASOS show. There's plenty of new singles on theway on UltraViolet, as well as a remix for Armin VanBuuren, as well as the classic trance anthem, 'Everytime'by Lustral.