Export earnings increase in first seven months
Continuing the upward momentum observed during the first half of the year, export earnings improved further in July 2014.
Expenditure on imports also recorded an increase in July 2014 compared to the decline recorded in the preceding three months.
A relatively higher increase in import expenditure resulted in a higher trade deficit in July 2014 compared to July 2013.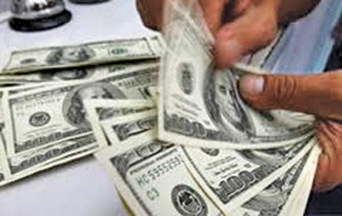 However, inflow from worker remittances and tourism continued to strengthen the current account further.
An increase of inflow to the financial account with other inflow resulted in an estimated surplus of the balance of payments (BOP) for the year upto July 2014 compared to the deficit recorded in the corresponding period of 2013. The improved BOP position strengthened the international reserves and stabilised the exchange rate further. Export Performance Earnings from exports grew by 11.1 percent to US $ 955 million in July 2014 recording a cumulative growth of 15.9 percent during the first seven months of 2014.
All major export categories contributed to the growth in exports, while the largest contribution came from industrial exports. Reflecting the impact of seasonal demand, textile and garment exports grew at a higher rate while the exports of rubber products also increased, helped by an enhanced level of exports of rubber tyres.
However, export earnings from bunkering and aviation fuel which account for a major share in petroleum products declined due to lower volume although an increase in prices was recorded.
This partly reflects the heightened competition in the industry from major regional players such as India and Singapore. Further, exports earnings from gems and diamonds declined, while jewellery exports increased in July 2014.Earnings from agricultural exports rose mainly due to enhanced performance in coconut and tea exports. The growth in kernel product exports drove the increase in earnings on coconut exports.
Meanwhile, earnings from tea exports recorded a healthy growth supported by favourable prices despite declined volumes. Export earnings from seafood and minor agricultural products also contributed significantly to the growth in agricultural exports. However, in July 2014, earnings from rubber exports declined mainly due to adverse weather conditions and
continuous drop in rubber prices in the international market, while earnings from export of spices declined mainly due to lower production.
Expenditure on imports increased by 28.8 percent to US $ 1,845 million in July 2014 an increase in all major import categories, but particularly in fuel. On a cumulative basis, expenditure on imports increased by 2.9 percent during the first seven months of 2014.
Import expenditure on fuel increased by 93.3 percent, year-on-year, to US dollars 516 million in July 2014 mainly due to the base effect of non-importation of crude oil in July 2013 and 6.5 percent increase in imports of refined petroleum products.Meanwhile, import expenditure on base metals increased by 137.9 percent, year-on-year to US dollars 56 million mainly due to an increase in iron, steel and copper imports.