President's decision to reduce energy prices hailed
The business community and industrial chambers commended President Mahinda Rajapaksa's decision to reduce electricity and fuel prices to mark Chinese President Xi Jinping's state visit last week.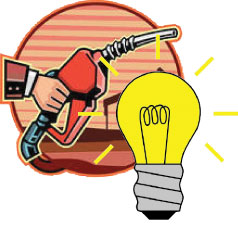 Industrial Development Board Chairman and Advisor to the President, Nawaz Rajabdeen said that the reduction in energy prices was a great relief for industries and the people who could save that money and invest on it developing their livelihood.
The President had said that when the Norochcholai Coal Power plant is commissioned energy prices will be reduced. The President's decision will provide a fresh boost for industrial development," Rajabdeen said. He said that the Achchuveli Industrial zone which resumed operations last month and many other industrial zones to be commissioned shortly will benefit immensely from the fuel and energy price reduction.
Former Advisor to the Ministry of Agriculture and the Chairman of the Agriculture Committee of the Export Development Board Sarath De Silva said that the fuel price reduction will be beneficial for water management, preservation pumping, energy for drip irrigation and artificial lighting for ply housing which are essential to mitigate the adverse impact of global climate change.
"The reduction is important as agriculture and plantation account for a major part of transportation. The fuel price reduction will reduce the overhead costs and bring down the farm gate price of produce which will also be a major relief for consumers", De Silva said.
There is no point in providing relief or subsidies for a few people and a program of this nature will benefit the entire country.
Jaffna Chamber of Commerce President K. Poornachandran said that the President's decision will help farmers in the North who use kerosene pumps for irrigation and added that it will provide relief to most people who use kerosene for household lighting.
CCC Solutions (Pvt) Ltd., Managing Director/CEO Chandula Abeywickrema said that the price reduction will be a huge boost for small and medium sector industries to reduce their operational and overhead costs. SMEs contribute a major share to the country's export turnover.
The price of kerosene was reduced by Rs. 20 per litre, petrol by Rs. 5, diesel by Rs. 3 and electricity by 25 percent.
LF