Irresponsible dog owners, main cause for rabies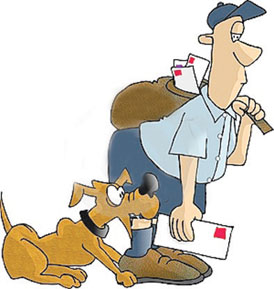 Irresponsible dog owners and wrong beliefs regarding treatment of dog bites are the main reasons why rabies is still prevalent in Sri Lanka, Health officials of the Public Health Veterinary Services said.
"Seventy percent of the dogs in Sri Lanka are domesticated. The rest are free roaming dogs and dogs with shared ownership", Director Public Health Veterinary Services, Dr P.A.L Harishchandra told a discussion on Tuesday, at the Health Education Bureau. "Our goal is to eliminate rabies in Sri Lanka by 2020.
We have launched a special Rabies Control program towards this end. However, we need hundred percent co-operation from the public to help wipe out this deadly menace completely. He said vaccines to immunise dogs against rabies were available free for every dog owner. "But many owners don't bring their dogs to us for vaccination on the due dates and could expose their dogs and themselves to the fatal disease which has no cure", he said.
Medical research Institute Consultant Virologist Dr Kanthi Nanayakkara said the MRI conducted tests on rabies in animals free 24 hours a day throughout the year. "Of the 909 dogs tested for rabies, 664 were positive last year". Public Health Veterinary officer Dr R.M.S. Pimburage said the Health Ministry spent several millions of rupees on dog rabies vaccines, human rabies vaccines and dog sterilisations.