Mountains for life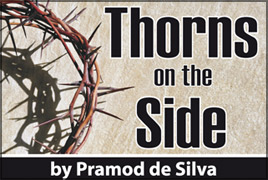 "Great things happen when men and mountains meet." This famous saying by William Blake says it all. Mountains and Man have a relationship that spans the history of mankind. Most of us will never climb a mountain but they have a unique, almost romantic appeal. It is hardly surprising that the UN has set aside a separate day to celebrate mountains and their connection with our lives.
Mountains cover approximately one-quarter of the world's surface and are home to 12 percent of the human population. Mountains are characterised by massive global diversity - from tropical rain forests to permanent ice and snow, from climates with more than 12 m of annual precipitation to high altitude deserts, and from sea level to almost 9 000 m in altitude. They are the water towers of the world - providing freshwater to at least half of the world's people. However, mountains are also high-risk environments; avalanches, landslides, volcanic eruptions, earthquakes and glacial lake outburst floods threaten life in mountain regions and surrounding areas. Mountains play an important role in influencing global and regional climates and weather conditions.
Mountain people are among the world's poorest and most disadvantaged. They frequently face political, social and economic marginalization and lack access to such basic services as health and education. Moreover, current global challenges such as climate change, economic developments and population growth exacerbate the hardships they face. Sustainable approaches to development are therefore particularly important in mountain regions. Over the generations, mountain people have learned how to live with the threat of natural hazards and have developed well-adapted and risk-resilient land-use systems. However, there is growing evidence that many mountain regions have become increasingly disaster-prone over the past few decades. This was seen recently in Sri Lanka, where a landslide buried an entire village, resulting in a great tragedy.
Sustenance
Covering around 27 percent of the earth's land surface, mountains play a critical role in moving the world towards sustainable economic growth. They not only provide sustenance and well-being to more than 720 million mountain people around the world (including many endangered tribes), but indirectly benefit billions more living downstream. Mountains provide freshwater, energy and food - resources that will be increasingly scarce in coming decades. However, mountainous areas also have a high incidence of poverty and are extremely vulnerable to climate change, deforestation, land degradation and natural disasters.The challenge is to identify new and sustainable opportunities that can bring benefits to both highland and lowland communities and help to eradicate poverty without contributing to the degradation of fragile mountain ecosystems.
This year, the celebration of the International Mountain Day on December 11 aims to highlight Mountain Farming. Here we have an opportunity to raise awareness about how mountain agriculture, which is predominantly family farming, has been a model for sustainable development for centuries. The theme is also apt for Sri Lanka, where a variety of crops are cultivated on and around mountain slopes.
Family farming in mountain regions is undergoing rapid transformation due to population growth, economic globalization, urbanization and the migration of men and youth to urban areas.
At the same time, these changes can provide opportunities for local development. People who reside in mountain areas can diversify their income by engaging activities such as tourism, high value mountain products and handicrafts. An enabling policy environment that includes tailored investments could improve farmers' access to resources and increase their capacity to generate income.
Commitment and will to advance this cause were strengthened during the International Year of Mountains in 2002, and mountains have gained an increasingly high profile since then. The Year also led to the adoption of resolution 57/245, in which the General Assembly designated December 11 as International Mountain Day, and encouraged the international community to organise events at all levels on that day to highlight the importance of sustainable mountain development.
Sustainability
According to the UN, to respond to the global challenges and threats, holistic, participatory and integrated approaches that address all aspects of sustainability are required. The specific needs and inter-links of different aspects of sustainable mountain development, such as water, biodiversity, tourism and infrastructure, must be taken into account.To achieve sustainable mountain development, it is essential that all concerned stakeholders are involved and that awareness is raised about mountain ecosystems, their fragility and prevalent problems, and about ways of addressing them.
The Kathmandu-based ICIMOD (International Centre for Integrated Mountain Development), recently held a series of seminars aimed at highlighting the importance of mountain ecosystems especially in an Asian and South Asian context. This is significant, since countries of the SAARC bloc (with the exception of the Maldives) have mountainous regions with significant populations. In fact, the world's highest mountain (Everest in the Himalayan range) and several other famous mountain ranges are located in South Asia, where the people have a special affinity with the mountains.
It is also well known that some of these mountains are economically important to South Asian governments, given their role in tourism. For example, thousands of tourists visit the Himalayan area in Nepal and India every year, bringing much needed revenue and other facilities for the local population. Even many affluent countries derive a fair share of revenue from their mountain ranges.
It is important to protect our mountains while utilizing them for various economic activities. Precisely for this purpose, the ICIMOD has set up a Knowledge Park at Godavari , on the southern slopes of the Kathmandu Valley in Nepal which is used to test, select, and demonstrate different technologies and (farming and agro forestry) practices useful for sustainable development and natural resource management. Research of this nature is essential for the benefit of mountain populations. Sri Lanka should have a similar institution which will conduct research pertaining to our mountains.
The International Mountain day has given us a fine opportunity to reflect on the need to protect the mountains and their fragile ecosystems all over the world. It would be hard to imagine a world without mountains, for they give us the necessities for life itself.
"Mountains are earth's undecaying monuments".
(Nathaniel Hawthorne)