Emergency Visas for Interpol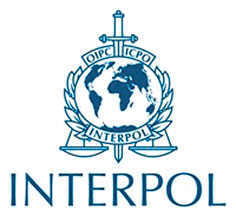 Following Cabinet approval being granted for the issuing of special travel permits for Interpol Police Officers and accredited international law enforcement officers, the government intends to work closely with the agencies, besides allowing them to carry out investigations on home soil, Minister of Public Security, John Amaratunge said.
The International Criminal Police Organization, better known as Interpol, has issued a special travel permit facilitating the obtaining of Emergency Visas for the Interpol Police Officers and the Law Enforcing Officers engaged in cross-border investigations relating to the international policing functions.
At present, several Asian countries including Malaysia, Maldives, Pakistan, Nepal, Afghanistan, Laos, the Philippines, Singapore and some 72 countries who are International Police member countries have accepted this Special Travel Permit as an authorised document.
This decision can help empower the Police Department in seeking support, specially at a time when Sri Lanka has its own offenders to internationally look for, Amaratunge said.