Tharuka Mal, a tale of blossoming young love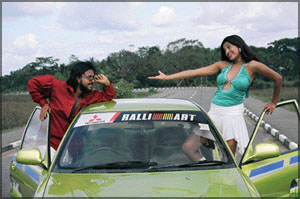 This is a story about youth romance, trust, and hope. A gift for those whose heart beats for tender emotions. A film that every one in your family can enjoy. Tharuka Mal relates the story of Madhavi- how she encountered love and its obstacles.
Robert Meewella, a land proprietor, is deserted by his wife with their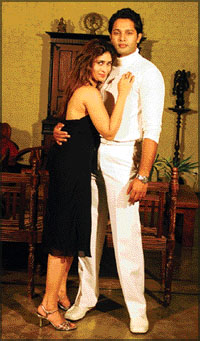 newborn child. Enter Parvathi, a Tamil lass who plucks tea at his estate. In his moment of desperation Robert proposes to marry Parvathi so that there would be a mother for his child. Their marriage follows in secrecy and a child is born to them.
With the entry of Robert's sister, Agnes, tragedy strikes. Parvathi commits suicide while leaving her child in the care of her former lover, Kumaran.
Parvathi's child, Madhavee, grows up, blossoming into to a beauty. She captivates Parathipan, a Shepard living near to her home but she can only see him as a friend. Enter Mahasen, Robert's sister's son, who is engaged to be married to Suramya, Robert's first child. Will Mahasen choose Suramya or Madhavee? Will true love overtake all obstacles? How will Parathipan get his revenge?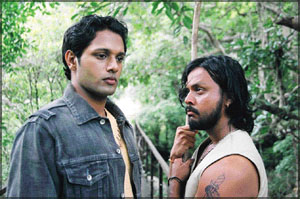 Find out as Tharuka Mal unfolds at Savoy, Wellawattha, and other EAP theatres island wide. This movie is directed by Milton Jayawardana and produced by Soma Edirisinghe.
Nadeesha Hemamali plays the lead role in her debut film along side Roshan Ranawana, Anarkali Akarsha, Muthu Tharanga, Pubudu Chathuranga, Pradeep Senanayake, Charudatta and Nalin Pradeep Uduwela. The script is by K.D. Nicolas.