Polish monks build business empire
The monastery, perched on a cliff above the Vistula River in southern Poland, is home to a budding business empire.
Its boss sports a hooded robe rather than a sharp suit.
Father Zygmunt Galoch is head of the abbey's year-old commercial arm, Benedicite, which has big plans for its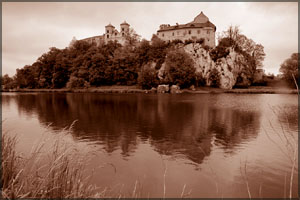 range of good food with offbeat labels.
"Our added value is our thousand-year-old tradition," said Galoch.
The monks of Tyniec currently sell dozens of products on their website, www.benedicite.pl, as well as through a Polish supermarket chain, but are bracing for a wave of expansion.
"We want to open more than a hundred franchise outlets by the end of the year," Galoch told AFP.
"They will only stock our products, which are made following the monastery's ancient recipes, with ecological ingredients and no additives."
Benedicite's wares are made either by the monks or by small family businesses located, like the monastery, near the southern Polish city of Krakow, Galoch said.
"The Infidel lemon jam is my personal favorite," said Galoch.
"Why the name? Well, lemons don't grow in Poland. They come from exotic, non-Christian countries," he said. "The names were dreamed up by marketing specialists to help better sell our products, which often had very simple names."
Also on offer are pear and apple "Angelic" jam; cinnamon, raisin and apricot "Prayer Book" jam; cardamom and plum "Meditation" jam; and even "Teutonic Knight" cherries in an alcohol syrup.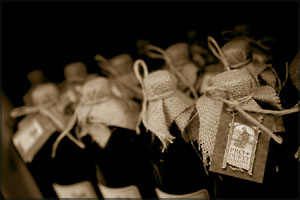 Customers lacking a sweet tooth can instead try "Novice Brothers'" pickled mushrooms, or, for those with a taste for it, "Monks' Dripping," which mixes pork fat, garlic and herbs.
The monks' current range, which they plan to expand to 300 products, also includes herbal teas, honey, picnic baskets, wooden beer jugs and liturgical music CDs.
Benedicite also sells the wares of the Polish monks' foreign brethren, including Pinot Noir and Riesling wine from the abbey of Pannonhalma in Hungary.
The seed of the business grew from a remark by a participant in a spiritual retreat at Tyniec, who was smitten by the monastery's cheese, Galoch recalled.
"He told us, 'You should make more so you can sell it,'" he said.
The monks have a head for business and know how to drive a hard bargain.
Slawomir Tomala, a Polish entrepreneur who has been based in Ireland since Poland joined the European Union in 2004, is considering setting up a franchised chain there.
"The idea is very interesting, but the monks are asking a lot for the franchise rights," he said.
According to Galoch, Benedicite is "a business like any other."
"Either you do things properly, or you don't do them at all," he said.
He kept tight-lipped about the company's finances, declining to reveal its turnover or provide details of its investment plans and financial backing.
"The loans come largely from private individuals. Banks cost too much," he said.
Unwilling to leave the company's fortunes to providence, Galoch has decided to boost his curriculum vitae, which already includes a doctorate in theology and Church history, and has started studying management in the nearby city of Krakow.
He is currently writing a thesis about financial analysis.
But to stop the monks getting sidetracked from their spiritual calling, Benedicite has taken on 12 lay employees.