Ceylinco Life fetes high flyers
The IMF Resident Representative for Sri Lanka and the Maldives, Dr. Koshy Mathai said life insurance contributed to risk pooling, mobilising savings and capital market development, in addition to providing long term financial protection against the uncertainties of the future.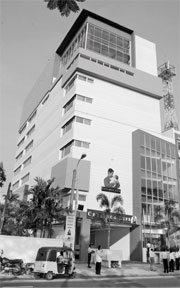 He said that with life insurance taking away the worry about the future, those insured were free to get on with their lives and invest in other avenues. The contractual savings element in life insurance was also important, since it has been seen that high saving countries are also high investment countries, while countries with low savings are low investment countries, Dr. Mathai told the Annual awards ceremony of Ceylinco Life Insurance.
Many businessmen complain about the difficulty they face in securing long -term finance, he said life insurance provides strong demand for long term assets such as corporate bonds, since Life Funds also invest in corporate debt.
"Overall, there is a lot of empirical evidence suggesting that the development of the life insurance sector leads to increased economic growth," Dr. Mathai said.
Ceylinco Life Managing Director and CEO, R. Renganathan stressed that the company believes that providing long- term financial protection to policyholders and their families is a sacred trust, and that the company owes it to policyholders to ensure that their hard-earned monies are managed with the utmost probity.
"In short, we have no business whatsoever to risk their money on volatile investments such as the stock market," Renganathan said.