Positive aspects of tax revision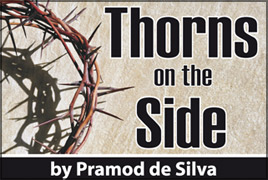 Around two years ago, the Government drastically reduced import duty on a variety of vehicles and introduced a very low duty rate on hybrid vehicles. This was widely hailed as a step in the right direction because high import and excise duties stifled the industry and reduced the purchasing power of prospective vehicle buyers. Moreover, hybrid vehicles use less fuel and are more environmentally friendly.
Statistics show that 523,963 have been imported to Sri Lanka last year alone. However, not all of these vehicles have been sold and the number of registrations is less than this figure. It is in this backdrop that the Government has sharply revised the excise and production duties applicable to many types of vehicle except trucks, tractors and buses. This was expected for some time due to the high import bill incurred as a result of vehicle shipments.
There are both pros and cons in the new proposals. One of the most significant is the 100 per cent duty structure imposed on the import of three wheelers. This, in my opinion, is a highly commendable move. Three wheelers have almost reached saturation point. There is no denying that they play an important role in the local transport in the absence of a more formal taxi service, but now there seems to be an over - supply of three wheelers exceeding the actual passenger demand. We have often seen three wheelers idling at stands without any passengers most of the time.
Nuisance
Three wheelers have also become a massive nuisance to other road users. It is almost impossible to find a disciplined three wheeler driver.
They cut in and out of traffic, use the wrong lanes, seldom use signals and commit every type of road offence imaginable. Structurally, a three wheeler is not a very safe vehicle and with our three wheeler drivers' propensity for overloading, accidents do happen regularly. There are simply too many of them on the road in the end. Three wheelers also do not fit in with the country's plans to become one of the most advanced economies in Asia.
It is time they faded away from the scene. However, the imposition of a 200 per cent overall tax structure on small cars below 1000 CC could deal a blow to the small car taxi services which were emerging as a much better alternative to the three wheelers. These small cars are air conditioned, properly insured, metered and above all, driven by courteous drivers displaying full ID information. There is a dire need to eventually replace the three wheelers with a proper car based taxi service. The Government should consider granting tax concessions to genuine taxi fleet operators who wish to order, say, 50 or more sub 1000 CC cars in one consignment for use exclusively as taxis, because taxis are an essential form of public transport.
While there are various arguments for and against the upward tax revision on motorcycles, the most popular mode of personal transport (most people simply cannot afford to splash Rs. 1 million for a brand new small car - and that was before the duty revision), it was becoming obvious that most women in city and rural areas were 'migrating' to scooters to ensure independent travel just when the tax revision came into effect.
This is widespread in other Asian countries and Sri Lankan women were just beginning to take to scooters in a big way. The authorities should consider a separate, lower duty structure on scooters, failing which the banks could come forward to grant loans especially to women for purchasing scooters.
Hybrid
The duty on hybrid vehicles has been increased slightly (maximum 25 per cent). Although we would have preferred the continuation of previous tax levels, there is no doubt that vehicle buyers would adjust to these new prices mainly because there is still a huge and tax and final price gap between hybrids and pure petrol/diesel vehicles.
If the new tax structure propels more people towards hybrids, it would pave the way for a considerable saving of fuel (and foreign exchange) in the long term. There is no doubt that brand new car importers would negotiate with their principals to bring down more hybrid models which will see a surge in popularity. A recent example is BMW's decision to make Sri Lanka one of the first few countries to see the launch of the Active Hybrid 5 Series.
I have always argued the case for lowering duties on diesel vehicles, because some modern diesels perform even better than hybrids in terms of fuel consumption and environmental friendliness.
In addition, they do more kilometres per litre. Although that has not happened through the new proposals, I do see a silver lining for prospective owners of diesel vehicles even with the increased tax and duty rates. If one analyses the duty structure for petrol and diesel cars with engine capacities over 2000 CC, the final difference in overall tax rates is only about 50 percent in some cases. Moreover, the duty increase for diesel vehicles with engine capacities over 1600 CC-2500 CC is only 25 percent-30 percent. Given this scenario, it just might make more sense to opt for a diesel especially at the higher end of the scale. The Government has also applied equal duty rates (125 percent overall) on brand new diesel and petrol vans carrying 13-20 passengers.
This is one of the best moves ever in the local motoring industry, because it should not only make brand new vans affordable but also sound the death knell for the reconditioned van industry. More on that next week. In most countries, there is no disparity between the prices of diesel and petrol vehicles regardless of engine capacity.
We do understand the need to protect and foster the local goods and passenger transport industry (this is usually why diesel is sold at a lesser price and non-commercial diesel vehicles are taxed heavily), but the benefits of diesel cannot be dismissed. Just imagine the savings if most of our vehicles were diesel powered - this is already the case in India and Europe. We should be heading towards this goal.