Police warn bicycle, marathon race organisers
Police Media Spokesman SP Ajith Rohana said that marathon and bicycle races should be conducted in the morning on holidays to avoid inconvenience to other road users. "There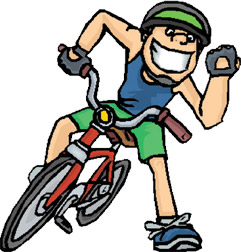 have been instances where people have met with fatal accidents on the roads due to the carelessness of organisers of bicycle and marathon races." Organisers who travel in vehicles at bicycle races should not lean out of the vehicles," he said.
He told the Sunday Observer that policemen have been instructed to take action against organisers who disregard traffic rules while conducting bicycle and marathon races during the festive season. "Noise pollution is another factor that we are looking into", the spokesman said.
He said that 6,000 policemen have been deployed in the Colombo city and in the suburbs of Colombo to protect shoppers during the Sinhala and Tamil New Year against pickpockets and snatch thieves at shopping malls and in crowded places such as at bus stands and railway stations.
He said policemen in mufti will mingle with the shoppers and keep an eye on pickpockets. The special traffic plan drawn up by the police during the festive season will come into force from tomorrow.