Yoshitha leads team for Asian Five-Nations:
Sri Lanka in search of glory in Manila
In a quest of regaining a place in the top division of the Asian Five Nation Rugby Division One segment,Sri Lanka ruggerites will leave for Manila, Philippines tomorrow to take part in the important contest to be held from April 14 to 21.
Sri Lanka squad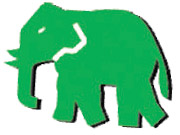 Yositha Rajapaksa (Navy ,Captain ), Henry Terrence (Havelocks), Achala Perera (Kandy SC), Kishore Jehan (Kandy), Hasitha Perera (Up-Country Lions), Sharo Fernando (Up-Country Lions), SajithSaranga (Kandy), Sumedha Malawana (Navy), Srinath Sooriyabandara (Up-Country Lions), Rehan Weerakoon (Navy), Charith Seneviratne (Air Force), Dinusha Chaturanga (Navy), Dinesh Kumara (Havelocks), Reza Mubarak (CR&FC), Sandun Herath ( Havelocks), Nushal Meepage (Army), Sathya Ranatunga ( Navy), Namal Rajapakse (Navy), G.Ratnayake (Kandy), Saliya Handapangoda( Army), Dhiren Warnakulasuriya ( Havelocks), Dev Anand (Navy), Mohammed Sherif (CR&FC), Suranga Pushpakumara (Navy), Manager. Air Commodore Leonard Rodrigo. Coach. Phil Greening, Assistant coach. Sanath Martis
Under the guidance of new coach, Welshman Phil Greening and skipper Yositha Rajapaksa Sri Lanka will field a young and talented outfit and are confident of giving a good run for their money when they confront Chinese Taipei, Singapore and host Philippines.
The Sri Lankans who played in the top division last year held UAE to a draw, but were soundly beaten by Asian heavyweights Japan, Hong Kong and Kazakhstan which resulted in them being relegated to the lower division. But will go all out this year to win the Asian Five Nations and get promoted again to the top division.
The Sri Lanka team is a blend of youth and experience led by skipper Yositha Rajapaksa who has been a source of inspiration to his team mates with his fiery loose play, ably supported by seasoned campaigners Kishore Jehan, Achala Perera, Sajith Saranga, Charith Seneviratne, Reza Mubarak and strurdily built Sumedha Malewana and talented youngsters Sharo Fernando, Srinath Sooriyabandara, Rehan Weerakoon and Sandun Herath and will endeavour to give of their best.
Skipper Yositha Rajapaksa said on the eve of departure of the team that his team has been practicing vigourously for the last three weeks under the expertise of the new coach Phil Greening and are confident and determined to give a good account of themselves despite a few senior players opting out for personal reasons. Yositha also said that it is a pride to represent the country at any given time as playing for the country is the greatest asset in a player's career. He was also confident of getting the best of each player as his one ambition was in bringing glory and honour to the country.
Coach Phil Greening expected the competition to be a stiff one. "Lanka will face tough competition specially from the vastly improved Philippines and Singapore. But I am confident that the team will overcome all obstacles and gain promotion to the Asia division one ,where next year where they will be pitted against Japan,Hong kong, Kazakahstan and the UAE. Greening also said that the priority of the players should be to play for the country which is the ultimate goal of every ruggerite.
The team prior to leaving to their final destination Philippines will practice with the Hong Kong team in Hong Kong which will no doubt sharpen their skills and provide them with valuable exposure.