Unethical and unprofessional behaviour:
UNCA probe against Russell Lee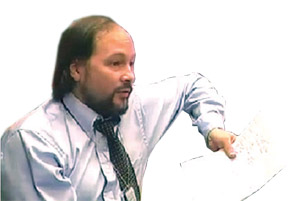 The United Nations Correspondents' Association (UNCA) has initiated an inquiry against Inner City Press correspondent Matthew Russell Lee who was operating from the UN Headquarters on his unethical and unprofessional behaviour, authoritative diplomatic sources told the Sunday Observer yesterday. The Executive Committee of the UNCA met on May 29 to discuss his conduct following many complaints received by the Association and voted 13 to one in favour of setting up a five-member board ofexamination.
Lee's unethical coverage in the Inner City Press dominated issues and sensitive affairs concerning Sri Lanka as well.
The meeting was attended by the President of UNCA Giampiolo Pioli and the Vice Presidents among others.In a letter requesting an inquiry against Lee, five executive committee members wrote to the UNCA President, "We feel it's time to consider whether he truly belongs to an organisation of journalists committed to professionalism, ethics and covering the United Nations."The complaints against him include harassment of media colleagues at the UN.
The members of the examination board will be decided on by June 1 and work will begin thereafter. The examination board will have to report back to the Executive Committee within 10 days.
The sources said if the allegations against Lee are proven, the UN headquarters will be made out of bounds for him. If the harassment charges are proven he could face a jail term of up to six years.